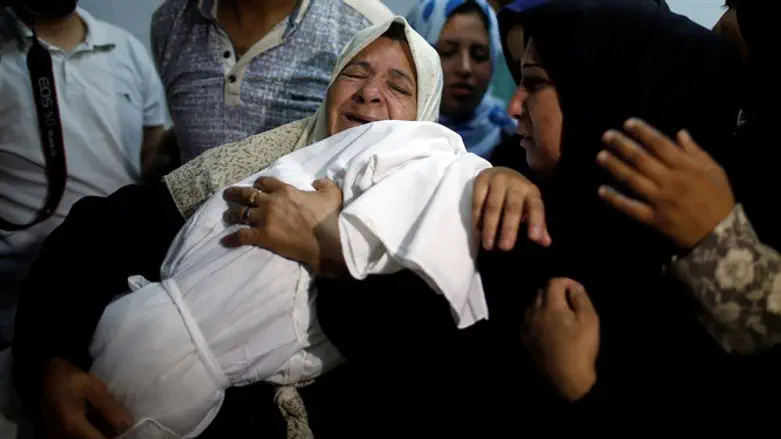 Layla al-Ghandour
REUTERSN
An 8-month-old infant who died during clashes between Gaza rioters and Israeli troops has been removed from the list of those killed during the violence.
The baby's name, Layla al-Ghandour, was removed from the list last week, The Guardian reported. The decision about whether to include her later depends on the results of a pathology report.
Despite initial claims that the baby had died from exposure to tear gas during attempts by Gaza rioters to infiltrate into Israel, the child may have in fact died from a preexisting condition.
The New York Times reported on Thursday that "The Ghandour family acknowledged that Layla suffered from patent ductus arteriosus, a congenital heart disease commonly described as a hole in the heart."
The Guardian also reported that the baby had "heart defects since birth." The Israel Defense Forces also claims to have "evidence that undermines the credibility of the Palestinian Ministry of Health's announcement regarding the death of the baby."
The baby was brought to the border by bus during the protests by her 11-year-old uncle.