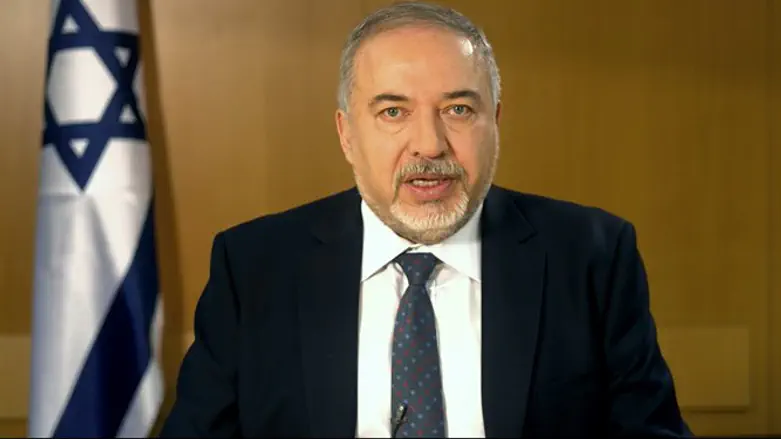 Liberman
Defense Ministry spokesperson
Defense Minister Avogdor Libermanstated that the Israeli defense establishment is preparing for an Iranian retaliation in the form of a barrage of missiles fired at Israel.
"We have no interest in escalation, but at the same time be ready for any scenario," Liberman said at the start of the weekly Yisrael Beiteinu faction meeting Monday.
"There is no room for hysteria and panic," Liberman stressed. "Yes, there is a complex situation with many challenges and threats, but we will know how to deal with all the threats and how to manage all the challenges."
Liberman also addressed the amendment to allow the Cabinet to declare war. "Nasrallah and the Revolutionary Guards do not need a legal adviser and a Supreme Court. We must preserve the option of responding immediately in real time."
Liberman's comments follow reports that Iran is preparing to launch strikes against Israel in "revenge" for last month's strike on the T-4 base in Syria, a facility believed to be used by Iranian forces stationed in the war-torn country. The base had been used by Iranian drone pilots to control a craft which penetrated Israeli airspace in February.
According to a report by Channel 2 Sunday night,the retaliation by Iran's Revolutionary Guards could include missile fire from Iranian-controlled facilities inside Syria into Israel's north.