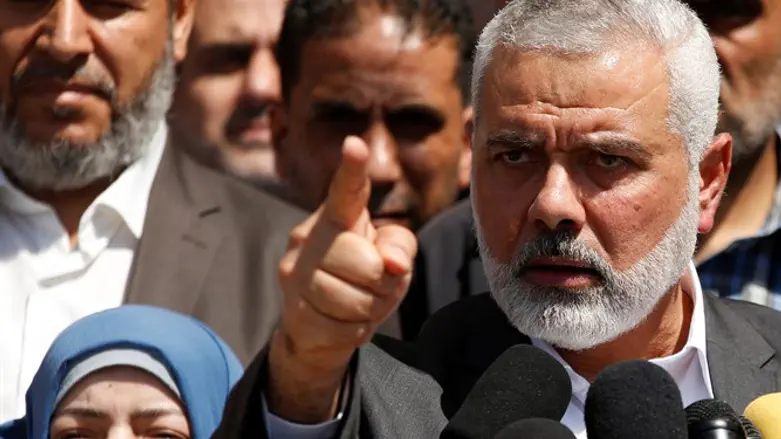 Ismail Haniyeh
Reuters
Hamas leader Ismail Haniyeh on Saturday called on Gazans to continue marching towards the border with Israel and to intensify their confrontations with the IDF.
Haniyeh praised the Palestinian Arabs who took part in Friday's activities on the border, which included provocations such as the burning of tires, attempts to burn down the border fence, rock throwing and attempts to fly kites with flaming objects attached to them.
He said that "the protests put the Palestinians on the right path to liberation. We will not hesitate and we will not be deterred. We will go forward and fight until we return to Al-Quds."
Gazans began their violent riots, under the name "the March of the Return", on March 30. Officials in Gaza said on Friday that 44 Arabs have been killed since the riots began.
The riots have been openly encouraged by Gaza's Hamas rulers. Palestinian Authority (PA) chairman Mahmoud Abbas also welcomed the marches, claiming they are a means of "peaceful resistance".