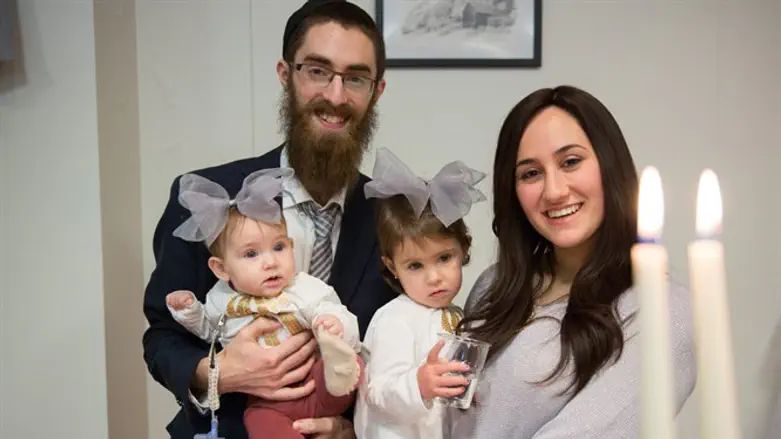 Rabbi Avi and Mushky Feldman
צילום: Chabad.org
Iceland's new (and first ever) resident rabbi, Rabbi Avi Feldman, related in a conversation with Arutz Sheva to the proposed circumcision bill due soon to be voted on in the Icelandic parliament, saying: "We hope that the bill won't pass."
This is the first statement by Rabbi Feldman from which one can learn that he believes there is a chance to stop the law. According to reports so far, the law enjoys great support both in parliament and among the local population.
Iceland
iStock
Rabbi Feldman is also working to allow Jews to consume kosher meat on the northern island. This is not possible today, because the law in Iceland prohibits kosher slaughter (as well as Muslim "halal" slaughter)."So far kosher meat is not available in Iceland. We plan to work with local distributors to bring in kosher meat," he said, and added with a smile: "In the meantime Icelandic fish is fantastic."
"We're very excited to work together with the local Jewish community to open the first Jewish center in Iceland," said the rabbi, who arrived in the northern island country a few weeks ago together with his family, as Chabad emissaries. The country has never had a permanent rabbi.
Iceland's population numbers about 330,000 and is overwhelmingly Christian, but also includes a few hundred Jews and Muslims. There is concern among Jewish leaders that a ban on circumcision in Iceland will affect other European countries.
Rabbi Avi and Rebbetzin Mushky Feldman
צילום: Chabad.org
Fisherman catches fish near the waterfall Laxfoss, Iceland
iStock
Fish Drying in the Reykjanes Peninsula in Iceland
iStock