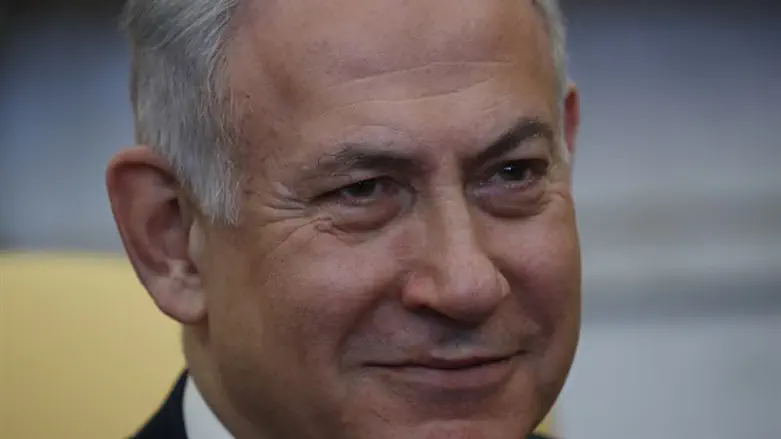 Binyamin Netanyahu
Reuters
A new poll done for the Likud party by Geocartography showed that if elections were held today, the party would receive 39 Knesset seats, Israel Hayom reported.
The poll also gave runner-up Yesh Atid a total of 20 seats, with the Joint Arab List and Zionist Union tied for third place with ten seats each.
Meanwhile, the Jewish Home party and Yisrael Beytenu parties would remain stable, at 8 and five seats respectively. A new independent party led by MK Orly Levi-Abekasis would receive seven Knesset seats, as would the left-wing Meretz party.
Finance Minister Moshe Kahlon's Kulanu party would drop from 10 seats to 5.
The poll also showed Ashkenazic-haredi UTJ as rising from six seats to 9, and the Sephardic-haredi Shas party as failing to pass the electoral threshold.