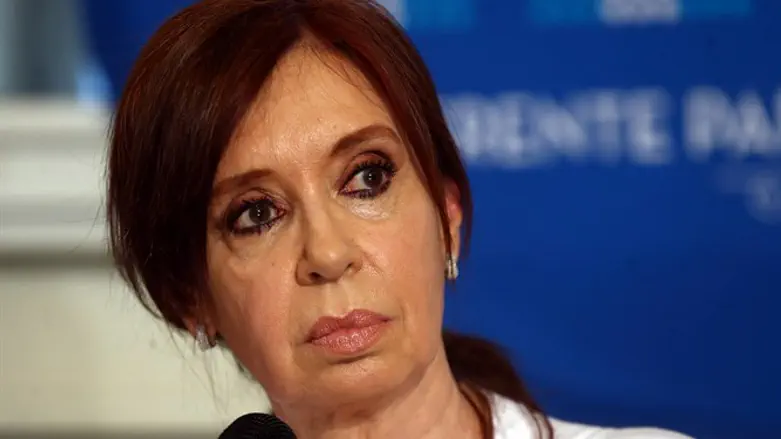 Cristina Kirchner
Reuters
An Argentine judge Friday said that ex-president Cristina Kirchner must face trial over alleged corruption related to the awarding of public contracts in her southern political stronghold of Patagonia.
Federal judge Julian Ercolini also ordered trials of ex-minister Julio de Vido and construction magnate Lazaro Baez - figures close to Cristina Kirchner and her husband, former president Nestor Kirchner.
The two were in power between 2003 and 2015.
Cristina Kirchner, De Vido, and Baez are suspected of "illicit association," "irregularities in the awarding of public contracts in the province of Santa Cruz," and having benefited from contracts awarded to Baez's Austral construction group to the tune of $2.4 billion, according to the Judicial Information Center (CIJ).
The date of Kirchner's trial has yet to be set. According to Argentine law, Kirchner - now a senator - can be tried and sentenced, but parliamentary immunity protects her from imprisonment. Baez and De Vido, meanwhile, have been remanded in custody.
Protesting her innocence, Kirchner - a 65-year-old lawyer - several months ago expressed her desire to appear in front of a judge to provide "definitive and public clarification."
The end of 12 years of Kirchner rule in 2015 opened the door for proceedings against Cristina Kirchner, related to two affairs in particular: a central bank operation to sell cut-price dollar futures toward the end of her presidency, and her alleged role in covering up Iran's alleged involvement in the 1994 bombing of a Buenos Aires Jewish center.
Kirchner, elected to the senate last October and leader of the Citizen's Unity coalition, is center-right President Mauricio Macri's primary opponent.