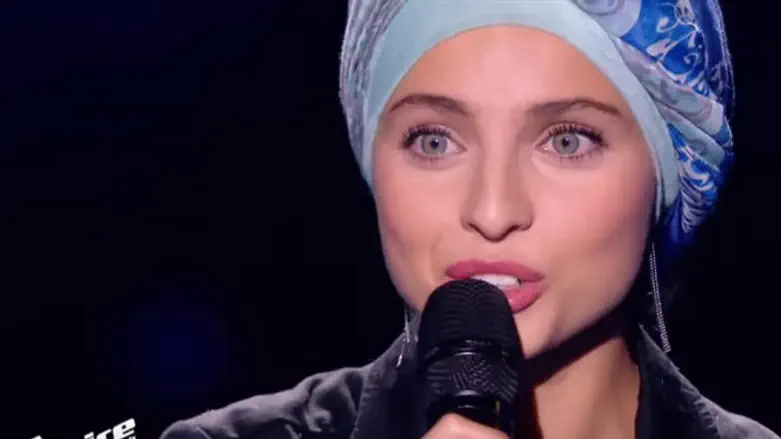 Mennel Ibtissem
Screenshot
A French Muslim contestant on the popular singing show The Voice has quit the program after her extremist anti-Israel social media posts surfaced.
Mennel Ibtissem, 22, became an online sensation after her performance of Leonard Cohen's 'Hallelujah' was viewed more than 900,000 times. However, she was vehemently criticized shortly afterward for a series of extremist statements she had written on Facebook seemingly supporting terrorism.
After the deadly 2016 truck attack in Nice that killed 86, Ibtissem wrote that "Here we go, it's become a routine, an attack a week, and, as usual, the 'terrorist' takes his ID with him. It's true that when you're plotting something nasty you never forget to take your papers with you."
After two priests were killed by Muslims in Normandy, Ibtissem wrote that "the real terrorists are our government". Ibtissem also implored England to "#StopArmingIsrael" and accused the Jewish State of "terrorizing innocent civilians".
The hijab-wearing contestant's posts sparked an uproar, with many calling on her to bow out of the reality show. "It is unacceptable to question what we have experienced. We were terrified, our own bodies were affected and/or lost our loved ones," said Nice-based Promenade de Anges, which advocates for the survivors of the 2016 attack.
Ibtissem announced her resignation and apologized for the furor. "I never meant to hurt anyone, and the mere thought that my remarks hurt others hurts me, so I have taken the decision to quit this adventure," she said.