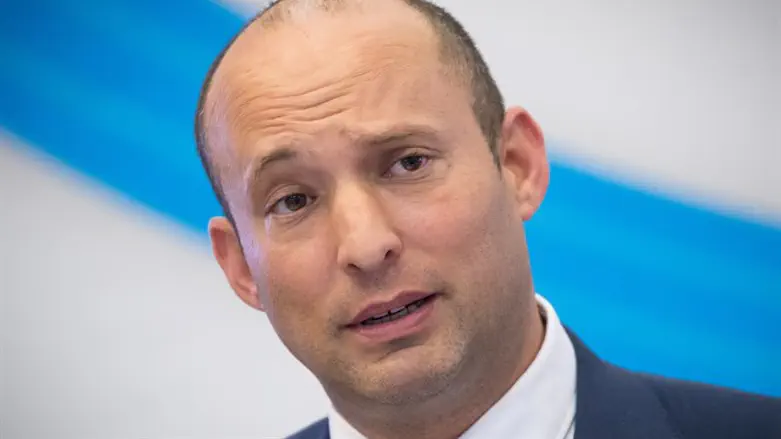 Bennett
Flash 90
Education Minister Naftali Bennett (Jewish Home) spoke about the Trump administration's announcement regarding cuts in US aid to UNRWA, the UN's agency for "Palestinian refugees."
"UNRWA is a terror-supporting organization," Bennett said. "Its very existence perpetuates the sad situation of Gaza residents, who are groaning under Hamas rule."
"Aid to Gaza residents does not need to be any different than aid to Syrian residents who are living under the rule of terror, or different than [aid] to any other group of refugees' descendants in the world.
"US President Donald Trump and US Ambassador to the UN Nikki Haley's decision to cancel US aid is the right thing to do. I expect everyone in the Israeli government, including in the Foreign Ministry, to support the decision to cut the budget to an organization which employs Hamas terrorists and in whose schools rockets are hidden."
In a Thursday statement, UNRWA spokesman Sami Mshasha said he had not received any update from the US administration regarding a change in its policy vis-à-vis the funding allocated to the organization.
For years, UNRWA has been a target for criticism in light of Hamas's activity in its educational institutions and the use of its facilities by Palestinian Arab terrorist organizations in Gaza.
UNRWA was documented storing Hamas rockets and weapons "designed to kill Israeli citizens" in its schools, a fact which the UNRWA chief admitted himself.
In addition, the organization has actively taken part in inciting anti-Semitic violence.