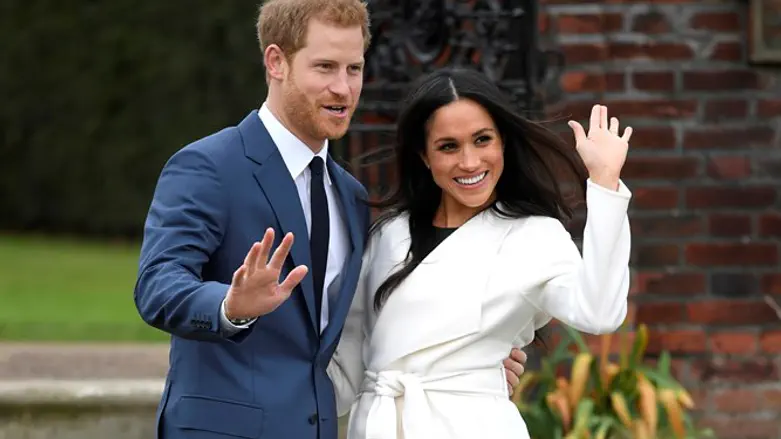 Prince Harry and fiance Meghan Markle
Reuters
Theresa May's Conservative government is reportedly pressuring Prince Harry to leave former President Barack Obama and his wife Michelle off the guest list for his upcoming wedding.
Prince Harry of Wales, 33, announced his engagement to 36-year-old American actress Meghan Markle last month, selecting May 19th for their wedding ceremony.
According to The Sun, Prince Harry intends to invite former President Obama and the former First Lady to his spring wedding, after bonding with the Obama's at the Invictus Games.
Both Harry and Meghan have expressed their dislike for Obama's successor, President Trump, with Markle going public with comments claiming Trump is "misogynistic" and "divisive".
Should the sitting President of the United States be snubbed in favor of his predecessor, officials at 10 Downing Street fear the wedding could spark a diplomatic row with the Trump administration.
"Harry has made it clear he wants the Obamas at the wedding, so it's causing a lot of nervousness," a senior British government official said.
"Trump could react very badly if the Obamas get to a Royal wedding before he has had a chance to meet the Queen."
The May government has pressed the couple not to invite the former president, though the government has only a consultative role in the royal wedding, as it is not a formal state event.
Nevertheless, one source told The Sun, Prince Harry may be forced to abandon his plans to invite the 44th President in order to avoid a public spat with the May government.
"Conversations are ongoing about and ministers will eventually have to decide. If the PM lays down the law, Harry will just have to suck it up."
Relations between Theresa May's government and the Trump White House took several hits recently, after President Trump retweeted videos uploaded by the leader of the controversial "Britain First" movement, and again when May criticized President Trump's recognition of Jerusalem as Israel's capital.
At subsequent votes in both the United Nations Security Council and General Assembly, the British mission to the UN voted in favor of draft resolutions condemning Trump's recognition of Jerusalem.