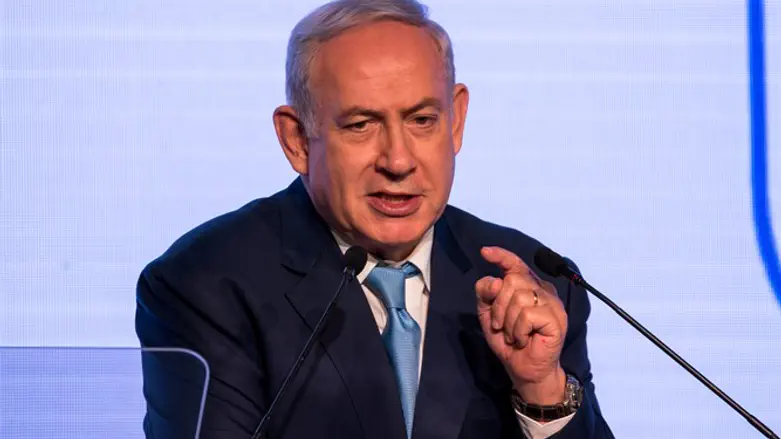 Netanyahu
Flash 90
Prime Minister Binyamin Netanyahu lauded President Trump's recognition of Jerusalem as Israel's capital in a video he released Thursday to mark the occasion.
"There are great moments in the history of Zionism: the Balfour Declaration, the establishment of the state, the liberation of Jerusalem, and yesterday - the Trump Declaration," Netanyahu said. "I told him 'My friend, Mr. President, you are about to make history', and yesterday he made history".
Netanyahu had spoken with Trump over the last 10 days and emphasized to Trump the historic importance of recognizing Jerusalem. Netanyahu also made it clear to Trump that Israel intends to maintain the status quo in the capital.
A senior government source said that the international condemnation of Trump's announcement was predictable. "Israel's problem is with western European countries, which we can see over how they reacted to the announcement."
"Israel is not moved by these statements and we acting in numerous international arenas. We are developing new ties in Latin America, Asia, and Africa to advance its agenda," he said.
Netanyahu will travel next week to the EU for the first visit of an Israeli prime minister in over 22 years. Netanyahu canceled most of his agenda Wednesday in order to conduct meetings with the Foreign Ministry over how to react to Trump's decision.