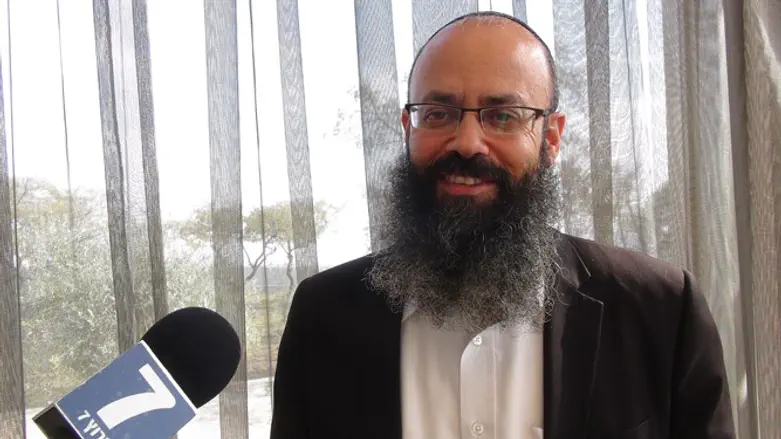 Rabbi Hillel Horowitz
Eliran Aharon
A new bus line launched this week takes passengers directly to the Mount of Olives.
The line, running from the Ammunition Hill light rail stop to the Mount of Olives, has already transported hundreds of people visiting the graves of family members and rabbis.
The new bus line, 84, is operated by Egged and runs Sunday through Thursday, from 8:30a.m. to 7:45p.m. via a short, efficient route: From Ammunition Hill, it travels via the Kiryat Hamemshala neighborhood to Mitzpe Rehavam on the Mount of Olives, then returns to Ammunition Hill.
Jerusalem Mayor Nir Barkat initiated the idea, working together with Transportation Minister Yisrael Katz (Likud) and the Jerusalem Cemetery Council. According to Barkat, "The Mount of Olives is a very important place, and it is critical that there be a bus line which goes there. I am sure that thanks to this new line, many more people will visit the Mount of Olives."
"I thank Transportation Minister Yisrael Katz for his help and support in advancing and approving this line."
Jerusalem Cemetery Council Head and former Jewish Home MK Rabbi Hillel Horowitz said the new bus line was already proving itself, with people arriving en masse to visit the Mount of Olives.
"We aspire to raise the number of passengers until buses will be able to run every fifteen minutes, but it depends on demand," he said. "The more people use the line, the more Egged will increase its activity on the Mount of Olives, and the more often buses will run."