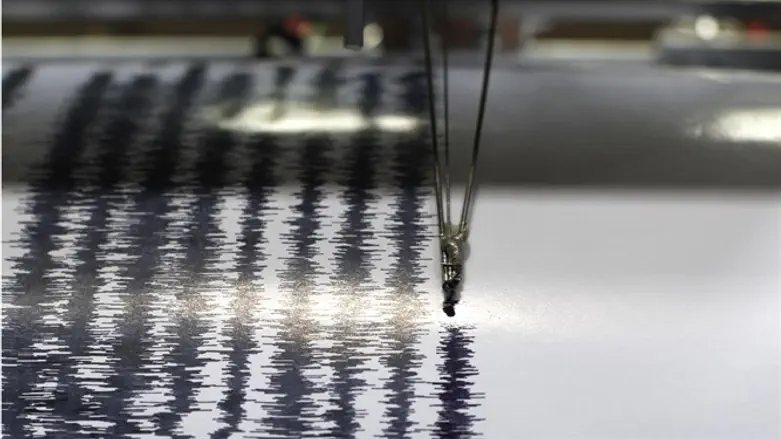 Earthquake
Reuters
Rivka, a resident of Ganei Tikva which is located south of Petah Tikva, was one of among many Israelis across the country who felt an earthquake on Sunday evening.
The epicenter of the earthquake was actually on the Iraq-Iran border. More than 400 people were killed in the quake in Iran and an additional 7,370 were injured.
Rivka, who resides on the tenth floor of a 16-story building, recalled the moments of the earthquake in a conversation with Arutz Sheva on Monday.
"At about 8:15 p.m., as I was watching the news, I was sitting on the sofa and suddenly I saw the Venetian blind start to move back and forth and the window was closed, so there was no wind," she said.
"Suddenly I also felt dizzy and was rocking from side to side as if I was on a boat. It was scary. I instinctively thought that maybe something was wrong with me, because I also felt unstable. It was really scary," continued Rivka.
"Slowly, it stopped and then I heard on the news that people in the center of the country reported a minor earthquake, so I understood that there was a tremor and I calmed down."
Rivka told Arutz Sheva that other neighbors felt the earthquake as well. "We have a WhatsApp group in the building, and other neighbors also reported that they felt the tremor, and then we had a discussion as to where the safest place would be if there was another tremor. Some of them said the stairwell would be the safest, and others said wrote the security room would be the safest."
She said she is not scared of future earthquakes. "I'm pretty calm when it comes to this issue, because the new buildings these days are built using a very high standard."