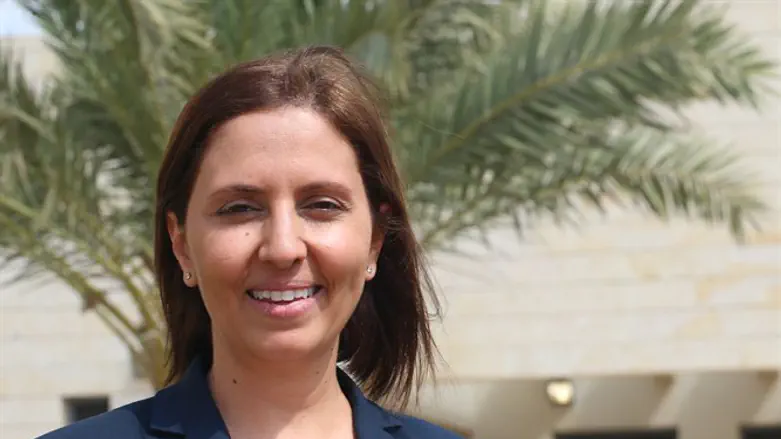 Gila Gamliel
Miri Tzachi
Social Equality Minister Gila Gamliel (Likud) on Thursday morning expressed support for the residents of Judea and Samaria, who demand additional funds for improved infrastructure, additional bypass roads, and increased construction in Judea and Samaria.
"Judea and Samaria are an integral part of the State of Israel," Gamliel said. "The Israeli government has a national obligation to settle and build every part of Israel, and to provide its citizens with infrastructure, roads, and proper transportation."
"It is inconceivable that Israeli citizens living in Judea and Samaria suffer life-threatening discrimination in the form of dangerous roads and poor infrastructure.
"Just like the Likud government connected both the northern and southern outlying areas to Israel's center, investing huge sums into building better roads and infrastructure, the government must set aside budgets for infrastructure, roads, transportation, and appropriate security for those living in Judea and Samaria.
"I thank Prime Minister Binyamin Netanyahu for allotting 800 million shekel ($22,772,888) for the improvement of roads in the area. But this is just the beginning. We must ensure these promises are kept, and anchored in government decisions. We must ensure the 2019 budget allots money for these needs. I support Judea and Samaria Council Heads Yossi Dagan, Malachi Levinger, Avi Naim, and the others.
"I am sure this will be operational quickly, since these are truly issues of life and death."