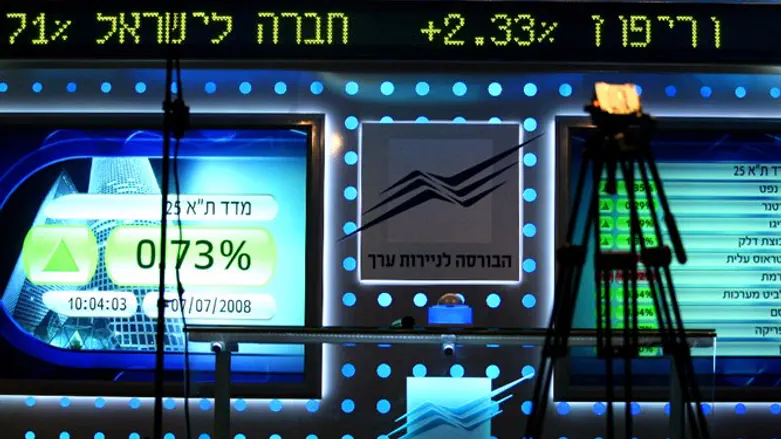 Bursa / Tel Aviv Stock Exchange
Moshe Shai/Flash90
The Knesset passed a law Monday night banning the sale of binary options after the controversial industry faced widespread complaints of fraud.
Binary options allow investors to buy and sell online, betting on currency fluctuations, commodities or shares.
Transactions are usually short-term, and investors sometimes only have minutes to decide, for example, if the price of the dollar against the euro will go up or down.
The new legislation, given final approval late Monday, bans Israeli firms from selling binary options to clients abroad.
Sales of binary options to Israelis were banned a year ago.
Israeli firms engaged in the practice had been accused of duping investors out of their money.
Dozens if not hundreds of firms have reportedly been involved in the industry in Israel.
International traders operating from the country had not been regulated by the Israel Securities Authority, and there had been complaints that the industry had been used as cover for criminal activity, the explanatory notes to the law said.
The notes also said Israeli binary option companies risked damaging the country's reputation and "could foment anti-Semitism".