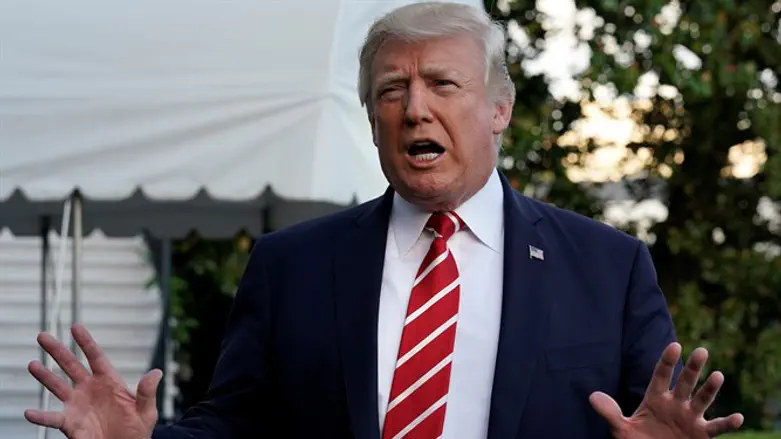 Donald Trump
Reuters
US President is expected to officially announce that he will not certify the Iran nuclear deal Friday afternoon.
Senior administration officials have briefed members of Congress on the president's new strategy toward Iran over the last 24 hours.
After Trump officially announces that he will not ratify the nuclear agreement, the agreement will come to Congress. Within 60 days, Congress members will decide whether to renew the sanctions against Tehran that the US suspended with the signing of the nuclear deal in 2015. In addition, US lawmakers will have to decide whether to modify or cancel the agreement.
Trump is also expected to announce his new strategy for countering Iranian threats - including Iran's ICBM program and its support for terrorism. The president will explain how the nuclear agreement does not serve the long-term interests of the US.
Yesterday, Fox News posted an interview with Trump in which he addressed the nuclear deal. "I think it was of the one of the most incompetently deals I've ever seen. $150 billion given - we got nothing. They got a pah to nuclear weapons very quickly."
"It's a horrible, horrible embarrassment to our country," he added. "And we did it out of weakness when, actually, we had great strength."