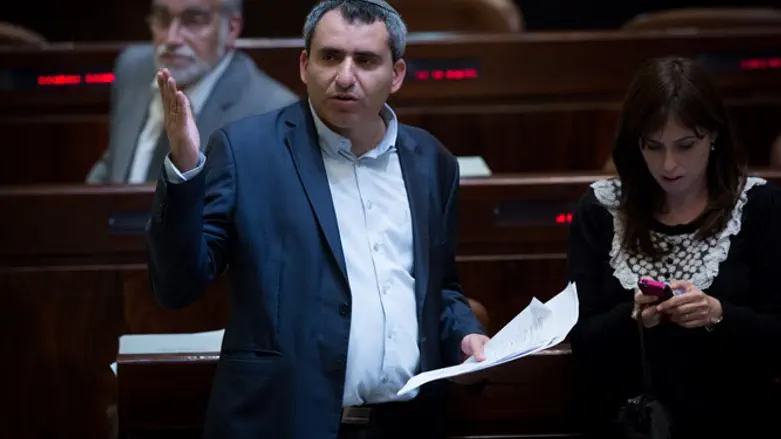 Ze'ev Elkin
Miriam Alster/Flash 90
Environmental Protection Minister Ze'ev Elkin (Likud) criticized the Trump administration over pressure it puts on Israel to cease building in Judea and Samaria.
Elkin told NRG that while the Trump administration was substantially better for Israel than former President Barack Obama, "the only thing that has not changed is the negative way it looks at Israeli construction in Judea and Samaria. On this issue, the administration continues the tradition of the Obama administration. "
Elkin hinted that the Trump administration was pressuring Israel to halt its plans to build in Hevron, which enjoys wide approval in the coalition. "Even this current administration, as friendly to us as they are, need to be told that some things are a national interest, such as building in Hevron."
Both Education Minister Naftali Bennett (Jewish Home) and Interior Minister Aryeh Deri (Shas) have been pressuring Prime Minister Netanyahu to approve Jewish construction in the Hizkiyahu (Hezekiah) neighborhood of Hevron.
Elkin has been publically urging Netanyahu to increase building in Judea and Samaria. Last week, he told Arutz Sheva in the wake of the terror attack in Har Adar that Israel must step up building in Jerusalem, bemoaning the fact that "there are almost no building plans available to market in Jerusalem, everything that was available was already marketed".
Last week Israel delayed the Civil Administration's planning committee meeting that was to take place this week and approve thousands of housing units in Judea and Samaria due to a request from Trump's special envoy Jason Greenblatt.