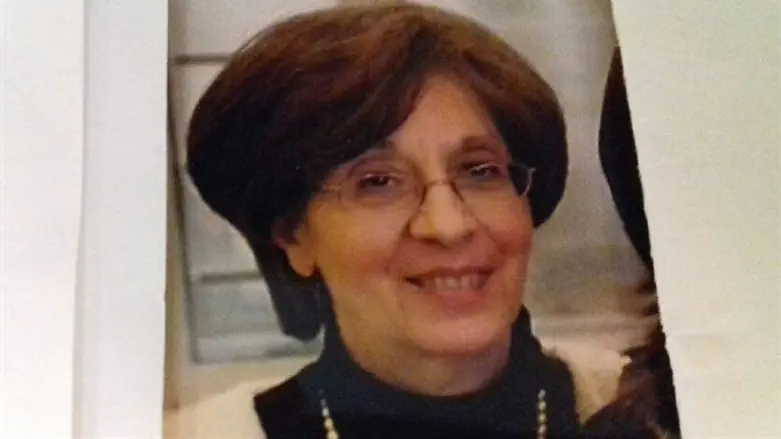 Sarah Lucy Halimi
Courtesy of the family
Six months after the shocking murder of Paris Jewish woman Sarah Halimi, and following a legal saga and public outcry, the French attorney general has accepted the opinion that the murder was perpetrated out of anti-Semitic motives.
Following the decision, all future hearings in the murder case will be handled by a special panel of judges dealing with hate crimes.
After the determined struggle of the Jewish community in France, a psychiatric opinion was submitted stating that the horrific murder of Sarah Halimi in Paris by a young Muslim man from Mali six months ago was motivated by anti-Semitism. This came after the prosecution had refused to relate to the crime as anti-Semitic in nature, defining the murderer as not responsible for his actions.
Sarah Halimi was murdered six months ago by one of her neighbors, a young Muslim who stabbed her brutally and then threw her from the balcony of her home to her death. Police who rushed to the scene did not act to prevent the murder, despite being witnesses to the violent actions of the murderer.
He was arrested some time after the murder and, instead of being interrogated and sent to detention, experts determined he was suffering from mental health problems and sent him to a psychiatric hospital for nearly three months. The prosecution decided that it would be possible to transfer the 27-year-old to a prison and open an investigation against him only a month ago. It is unclear why the publication of the psychiatric opinion took so long.
An intense public and legal struggle by the Jewish community in France prompted the prosecution to thoroughly examine the situation in parallel to a lawsuit filed against police, who did not prevent the murder even though they were summoned to the scene at the beginning of the incident.
As stated, at the end of last week, after the attorney general examined the psychiatric opinion, he decided to accept it, and from now on the murder case will be discussed as a hate crime in every respect.
The Jewish community in France expressed its satisfaction with the announcement, which came after months of protest. They added the hope that the court will also discuss the general increasing trend of anti-Semitic incidents in France.