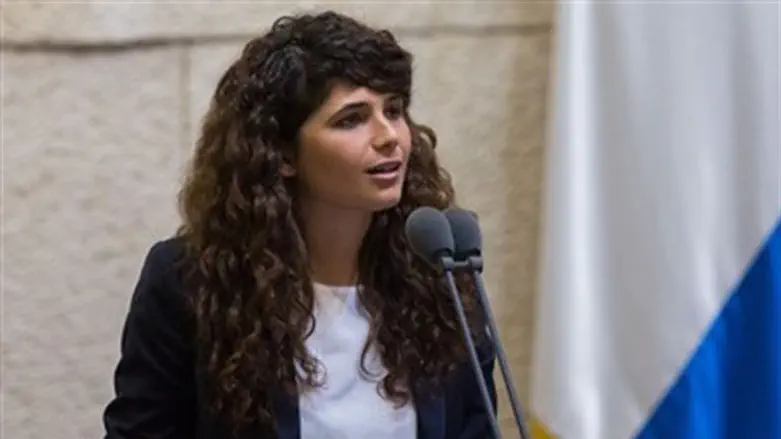 Sharren Haskel
Yonatan Sindel / Flash 90
Ten Knesset members from Prime Minister Binyamin Netanyahu's coalition government have called on the Prime Minister to back construction in Israeli towns across Judea and Samaria, including in Hevron's Jewish community.
The letter, penned by MK Sharren Haskel (Likud) to Netanyahu days after the Rosh Hashanah holiday and signed by nine other coalition MKs, called on the Prime Minister to adhere to the principles laid down in his first term two decades ago.
"Building in Hevron is the clearest expression of our rights to our ancestral homeland, and it is the fulfillment of a decision adopted by your own government 20 years ago to "strengthen the foundation of the Jewish community in Hevron." That is the very least that the government of Israel can do for settlers living on the front lines and guarding over the tombs of our ancestors on behalf of all of us."
"Strengthening and maintaining Israeli towns in Judea and Samaria in general and Hevron in particular is of the utmost importance. [We] are determined to help the Jewish community of Hevron grow and flourish this year, along with the rest of Israel."
In addition to MK Haskel, the letter was signed by MKs Shuli Mualem (Jewish Home), Motti Yogev (Jewish Home), Avraham Neguise (Likud), Robert Ilatov (Yisrael Beytenu), Amir Ohana (Likud), Bezalel Smotrich (Jewish Home), Yehuda Glick (Likud), Yoav Kish (Likud), and Miki Zohar (Likud).