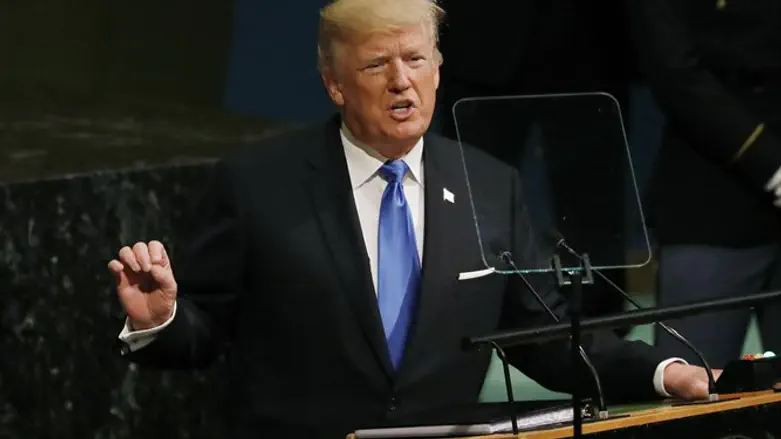 Donald Trump
Reuters
U.S. President Donald Trump blasted Iran on Saturday over its latest ballistic missile test.
"Iran just test-fired a Ballistic Missile capable of reaching Israel. They are also working with North Korea. Not much of an agreement we have!" he tweeted.
Iranian media reported on Saturday that the Islamic Republic had tested a new ballistic missile that is capable of carrying multiple warheads.
Called the Khorramshahr missile, the weapon has a range of 1,250 miles (2,000 kilometers) and can carry multiple warheads, according to Press TV.
The test comes just weeks before Trump is due to update Congress whether Iran is in compliance with the nuclear deal it signed with world powers in 2015.
Should Trump say that Iran is not in compliance with the deal, Congress would have 60 days to decide whether to reimpose sanctions waived under the deal.
The President has long been a vocal critic of the Iranian nuclear deal, and he repeated his criticism of the deal in his speech at the UN General Assembly this past week.
Trump called the deal "an embarrassment" to the U.S. and "one of worst and most one-sided transactions the United States has ever entered into."
While he recently confirmed that Iran is adhering to the nuclear agreement, he and other officials in the administration stressed that the President still has reservations about the deal.
Speaking to reporters this past Wednesday, Trump said he has reached a decision on whether to recertify Iran's compliance with the 2015 nuclear deal, but would not reveal that decision.
"I have decided. I'll let you know what the decision is," he said.
The deadline to make the announcement is October 15.