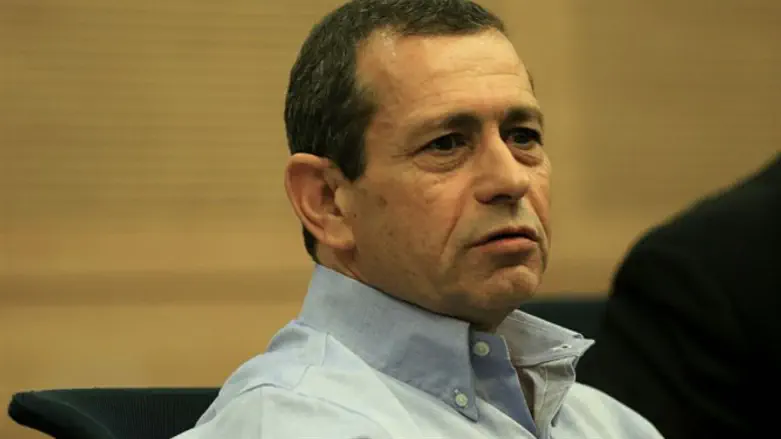 Nadav Agarman
Flash 90
The head of the Shin Bet security service, Nadav Argaman, said this morning (Sunday) that the Shin Bet had thwarted 70 terrorist attacks during July and August, and has prevented 200 attacks so far this year. The foiled attacks included suicide bombings, shootings, and kidnappings.
Argaman noted that despite the relative calm, the security situation in Judea and Samaria is fragile and is highly sensitive to events of a religious nature. In addition, stabbing, ramming, and shooting attacks continue to be carried.
A close inspection of the terrorist attacks and attempted attacks reveals that there is a significant threat from both 'established' terrorist organizations (such as Hamas) and from 'lone wolf' attacks.
Hamas, at the direction of its Gaza leadership, continues to promote terrorist attacks in Judea and Samaria in an attempt to undermine the relative stability in the area.
Hamas has established multiple terrorist cells in Judea and Samaria for the sole purpose of carrying out large scale terrorist attacks.
The number of warnings about impending attacks the Shin Bet received tripled in July compared to June, following the deadly shooting at the Temple Mount in which two Druze police officers were murdered.
The Shin Bet noted a significant increase in incitement on social media following the July 14 terror attack. The intelligence agency broke up over 70 local terrorist cells in July and August, which had been preparing to carry out a range of terror attacks.
The Shin Bet expects the threat level to remain high during the upcoming Hebrew month of Tishrei (from late September through early October), when the Jewish High Holidays take place.
Argaman called the relative calm on the Gaza border 'deceptive,' as Hamas continues to build up its arsenal in preparation for the next conflict with Israel.
According to Agarman, the three years since Operation Protective Edge have been the quietest on the Gaza border in three decades. Hamas is suffering politically, as it has few political achievements and cannot provide solutions to the issues plaguing the Gaza Strip and its residents. Hamas has diverted funds and aid from the efforts to rehabilitate the enclave following the 2014 conflict to its war machine, As a result, Gaza faces severe water and electricity crisis, as well as high unemployment and poverty.
In addition, Agarman noted, Hamas is deepening its strategic ties with the Shi'ite axis led by Iran, and is establishing an outpost in Lebanon, where the Hezbollah terrorist organization is based.