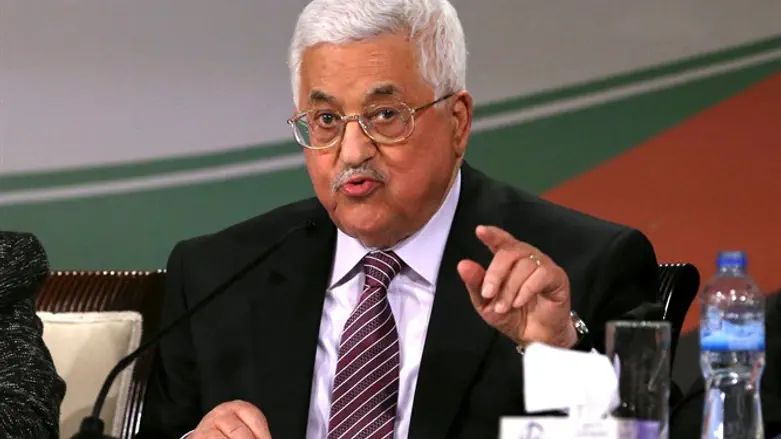 Mahmoud Abbas
Reuters
A prominent Palestinian Arab activist began a hunger strike on Tuesday after he was detained by Palestinian Authority (PA) security forces over a Facebook post criticizing PA chairman Mahmoud Abbas, The Associated Press reports.
Issa Amro was detained on Monday in Hevron after he criticized the detention of a local journalist who had called for Abbas's resignation.
Amnesty International and the Palestinian Independent Commission for Human Rights on Tuesday criticized the PA for the arrest, saying it signals a growing crackdown on free expression in the PA.
Amro was on hunger strike to protest what he said was an unlawful detention, made without a warrant or due process, said his brother, Ahmad Amro.
"Issa started a hunger strike today protesting his arbitrary arrest," he said, according to AP. "He has been in detention for more than 24 hours without being presented before a prosecutor and without official charges."
Adnan Damiri, a spokesman for the Palestinian security forces, said he was not aware of the details of Amro's detention and declined further comment.
The arrests of Amro and the journalist come amid an ongoing crackdown on journalists by the PA. In August, the PA introduced a controversial Electronic Crimes Law, which imposes tight controls on media freedom and banning online expression and dissent.
The PA insists the law was passed to combat electronic crimes and denies the purpose of the order was to abuse PA chairman Mahmoud Abbas's opponents.
Earlier this year, Abbas blocked at least eleven Palestinian Arab news websites, including the sites of the Palestinian Information Center and the Shehab News Agency, which is affiliated with Hamas, as well as the "Voice of Fatah", which is known to be close to his longtime political rival, Mohammed Dahlan.
In 2012, Abbas also censored media outlets affiliated with his rivals. He subsequently ordered the censorship to be lifted after coming under fire for it.