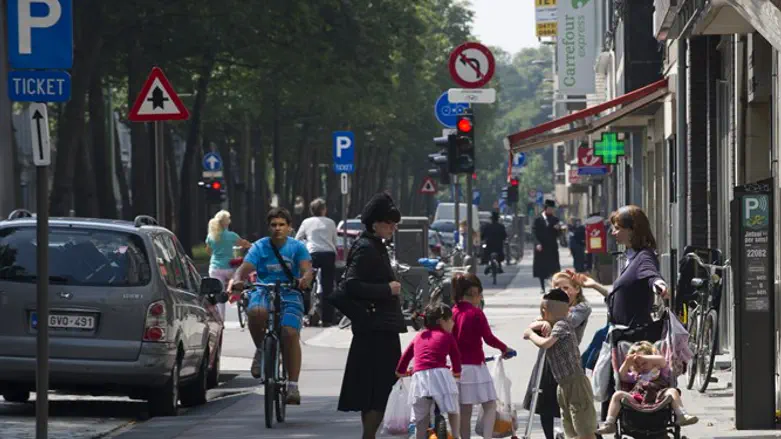 Belgium
FLASH90
A Jewish man in the Belgian city of Antwerp was physically assaulted Friday night by a local youth, local news media have reported.
The victim, who is reportedly a member of Belgium's haredi community, was on his way home from synagogue Friday night when he was accosted by a local youth, who hurled anti-Semitic epithets at him.
The assailant, who apparently is a recent convert to Islam, then physically assaulted the haredi man, punching him in the face and leaving him injured.
After the victim called for help, police officers intervened and arrested the assailant. Local authorities are currently investigating the attack.
The local Jewish watch group Shomrim confirmed the attack.
"A Jewish man was beaten by a Belgian man who converted to Islam. The attacker was arrested, and the victim suffered light injuries to his face."
About 12,000 of Belgium's 40,000 Jews live in Antwerp, which also is the location of two thirds of the country's synagogues and a significant hasidic community..