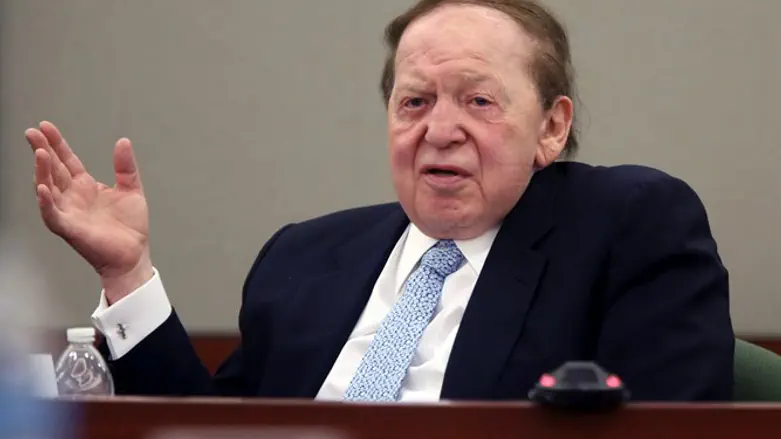 Sheldon Adelson
Reuters
JTA - Sheldon Adelson in an email to Zionist Organization of America President Morton Klein expresses support for efforts by the ZOA to get National Security Adviser H.R. McMaster removed from his position.
But Adelson added that he is not "looking to get deeply involved in this debate."
"I don't know enough about the McMaster case nor do I want to say I know about your attack and that I supported it financially and morally. Up until recent articles, I had no knowledge of anything about McMaster – just what I read in the newspaper," Adelson said in the email provided to JTA by Klein.
The ZOA issued a report earlier this month alleging that McMaster is anti-Israel and charging that he is undermining Trump's Middle East agenda and the U.S.-Israel relationship by firing officials supportive of the Jewish state and critical of the Iran nuclear deal.
Addelson, a billionaire pro-Israel philanthropist who donates to the ZOA, said that a conversation with Safra Catz, the Israeli-born CEO at Oracle who reportedly had been considered for the positions of U.S. Trade Representative and the Director of National Intelligence in Trump's Cabinet, about a dinner she had recently with McMaster "certainly enlightened me quite a bit."
In the email, Adelson praised Klein, saying he "is the strongest Zionist I know and carries on campaigns for what he sincerely and profoundly cares about."
Adelson concluded: "Politics is your full time job. It's not my full time job. I can't get involved in every campaign and every debate. Now that I have talked to somebody with personal experience with McMaster, I support your efforts. Not that I am looking to get deeply involved in this debate."
Adelson's email came in response to an email from Klein in which he asked him if a JTA report, citing the Axios news website, was accurate. The Axios report said that Adelson's representative told the reporter that: "Sheldon Adelson has nothing to do with the ZOA campaign against McMaster. Had no knowledge of it. And has provided zero support, and is perfectly comfortable with the role that McMaster is playing." JTA's lead sentence said that Adelson had "disavowed" the ZOA campaign.