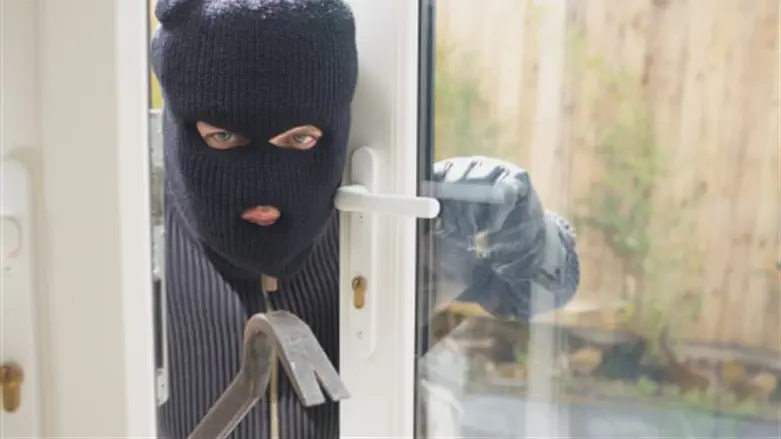 Burglar (illustration)
Thinkstock
The prosecution decided to close the case against an elderly resident of Beit Yitzhak in central Israel who was suspected of shooting two Arab burglars who broke into his house.
One of the burglars was killed as a result of the shooting and the other was wounded.
The incident occurred last month, when two Arab burglars broke into a house at night and attempted to break into a safe in a bedroom. The burglars were survived when the homeowner, an 82 year old Holocaust survivor, returned home.
The burglars advanced on the homeowner, one holding a pickaxe and the other holding a chisel. The homeowner defended himself with the gun he has a permit to carry, killing one of his attackers.
The case was investigated by the police, and in the end the state attorney's office decided to close the case against the homeowner.