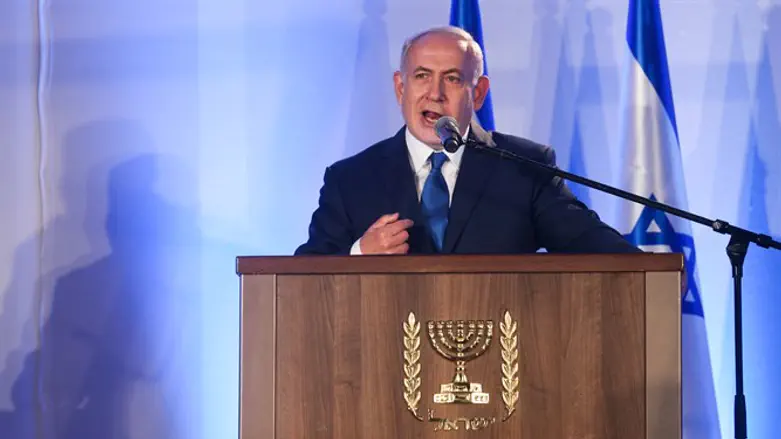 Netanyahu
Alex Kolomoisky/POOL
Israeli Prime Minister Binyamin Netanyahu offered rare support for Kurdish independence, telling a visiting delegation of 33 Republican Congressmen last week that he was in favor of an independent state for the "brave, pro-Western people who share our values," The Jerusalem Post reported.
Netanyahu has traditionally shied away from expressing sentiments in favor of the Kurds as to avoid offending Turkey, who has a large, restive Kurdish minority.
The previous time Netanyahu publically supported the Kurds was in 2014, when he said that "It is upon us to support the Kurds' aspiration for independence," and calling them a "fighting people that have proven political commitment and political moderation, and they're also worthy of their own political independence."
The Kurds are one of the world's largest stateless ethnic minorities, and live in Syria, Iraq, Iran, and Turkey.
An independence referendum for Iraqi Kurdistan will take place in September 2017. Former Likud MK Gideon Sa'ar, who many see as Netanyahu's potential heir, has urged Israel to support Kurdish independence, saying in June that "they have proven themselves over decades to be a reliable strategic partner for us."
Zach Daniel, a Middle East analyst based in Tel Aviv and Iraqi Kurdistan and an expert of Kurdish affairs, praised Netanyahu's statement. "Netanyahu's reiteration of his 2014 declaration-which was followed by virtually every major Israeli political figure-had a unique audience" he told Arutz Sheva. "The Trump administration has so far failed to change course from the same Obama and Bush policies on Iraqi Kurds and Iraq's unity, and Netanyahu was encouraging Congress to lead on this, and the issue of containing Iran's proxies."
"These statements buoy the Kurds, as they look abroad for support for their independence referendum in September."