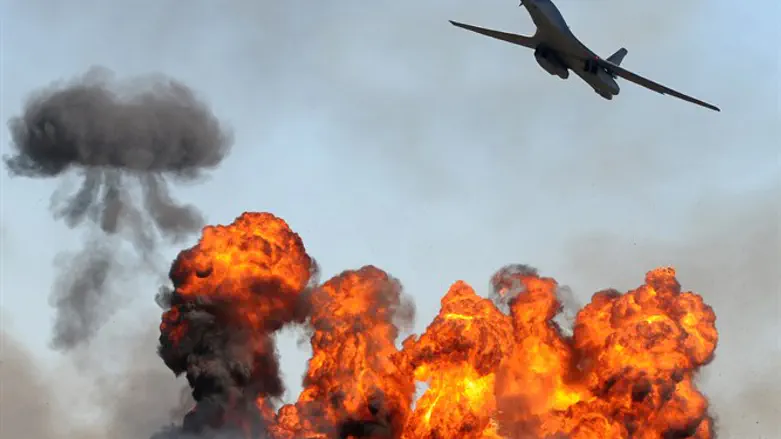 B-1B Bomber over target (illustrative)
iStock
The US military is ready to fight North Korea and waiting for US President Donald Trump's order to fire, military officials said.
The suggested plan would involve an attack by the US Rockwell B-1 Lancer supersonic heavy bombers based in threatened Guam, they explained.
Speaking to NBC News, Retired Admiral James Stavridis said, "Of all the military options … [President Trump] could consider, this would be one of the two or three that would at least have the possibility of not escalating the situation."
Though another official said there is "no good option," such a plan would be the "best of a lot of bad options."
"The B-1 has also been selected because it has the added benefit of not being able to carry nuclear weapons. Military planners think that will signal China, Russia, and Pyongyang that the US is not trying to escalate an already bad situation any further," military officials explained.
At least six B-1B bombers are believed to be at the Pacific base, and additional bombers arrived there on Tuesday.
On Thursday, Trump wondered aloud if his threat of "fire and fury" on North Korea was not enough.
"They've been doing this to our country for a long time, many years," he said. "It's about time that somebody stuck up for the people of this country and for the people of other countries. So if anything, maybe that statement wasn't tough enough."