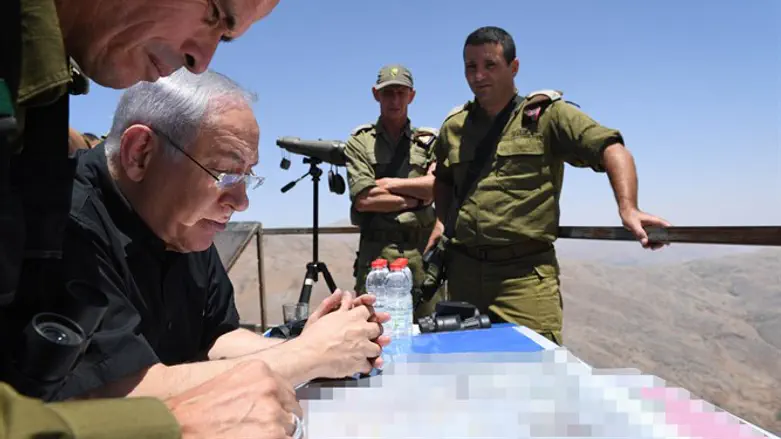 Prime Minister Netanyahu on a trip to Israel's north
Kobi Gideon, GPO
Israeli Prime Minister Binyamin Netanyahu on Tuesday visited the Golan Heights, together with top Defense Ministry officials.
At the end of the visit, Netanyahu said, "I am finishing a tour in the Hermon, together with Defense Minister Avigdor Liberman (Yisrael Beytenu), Chief of Staff Gadi Eizenkot, the Northern Command Commander, and division commanders."
"I am impressed with the clarity and alertness displayed, as well as by the important work being done."
He also spoke about the tentative security situation on Israel's northern border.
"This situation changes rapidly," Netanyahu said. "ISIS is retreating, an the gap will be filled by Iran."
"Iran is creating a strong front with Hezbollah, and they have precise missiles. We are dealing with the new security threats facing Israel, and paying attention to every threat Israel faces."