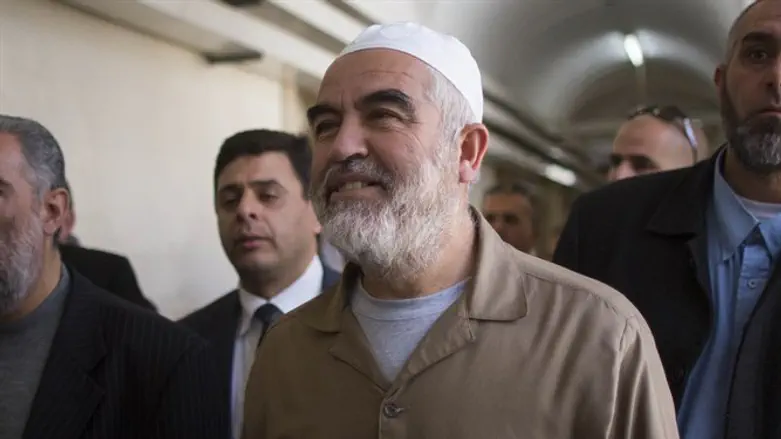 Raed Salah
Yonatan Sindel/Flash 90
Sheikh Raed Salah, head of the northern branch of the Islamic Movement which was outlawed several years ago, said on Monday that Israeli Arabs and Palestinian Arabs will not compromise in any way on the issue of security on the Temple Mount.
"The [electronic inspection that was placed at the entrance to the Temple Mount] is only one of the tools used by the occupation, and therefore we demand that these gates that were placed in the Al-Aqsa Mosque be removed as a preliminary step toward the end of the occupation," he said.
Salah stressed the importance of the strategy of steadfastness and said, "Either we will live happily on our land or we will be buried there as shaheeds."
Salah refused to pay a condolence visit to the families of the Druze policemen who were murdered in the recent terrorist attack on the Temple Mount, saying that he would not visit the homes of the mourners who were killed while "serving the occupation" regardless of their ethnic affiliation.
Saleh served a nine-month jail sentence after being convicted of encouraging violent attacks and inciting racism in a 2007 sermon.
The radical cleric has in the past labeled Israeli leaders "terrorists" and "enemies of Allah" in a speech to Muslims in Be'er Sheva, and was also jailed for five months in 2010 for spitting at an Israeli police officer.
The Israeli government outlawed the northern branch of the Islamic Movement, which Salah heads, in November of 2015.