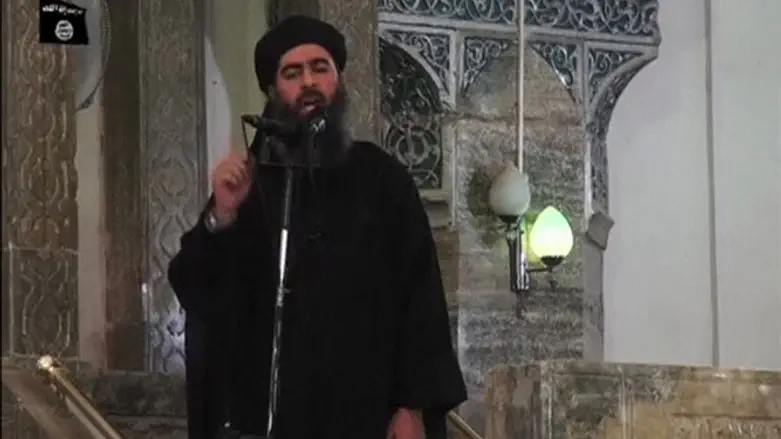 Abu Bakr al-Baghdadi
Reuters
U.S. Defense Secretary Jim Mattis said on Friday he assumes that Islamic State (ISIS) leader Abu Bakr al-Baghdadi is still alive.
"I think that he's alive, and I'll believe otherwise when we know we've killed him. But we're going after him … we assume he's alive," Mattis told reporters at the Pentagon, according to Reuters.
There have been conflicting reports about the fate of the ISIS leader. The Syrian Observatory for Human Rights earlier this month claimed it had "confirmed information" that al-Baghdadi has been killed, citing high-level ISIS commanders.
In response, U.S. Lieutenant General Stephen Townsend, who heads the international coalition fighting ISIS, said he had heard "all kinds of reporting" about Baghdadi's status but could not confirm them.
The Russian Defense Ministry said previously that al-Baghdadi might have been among a group of ISIS members who were killed in a Russian air strike on May 28 south of Raqqa, ISIS's de facto capital in Syria.
The Pentagon later said there was no evidence to prove that, but Russia's Deputy Foreign Minister insisted that it is "highly likely" that al-Baghdadi was killed in Russian airstrikes last month.
Late last year, the ISIS leader refuted reports of his death by releasing an audio message in which he said he is "confident of victory" and called on the people of Mosul to fight the "enemies of God".
(Arutz Sheva's North American desk is keeping you updated until the start of Shabbat in New York. The time posted automatically on all Arutz Sheva articles, however, is Israeli time.)