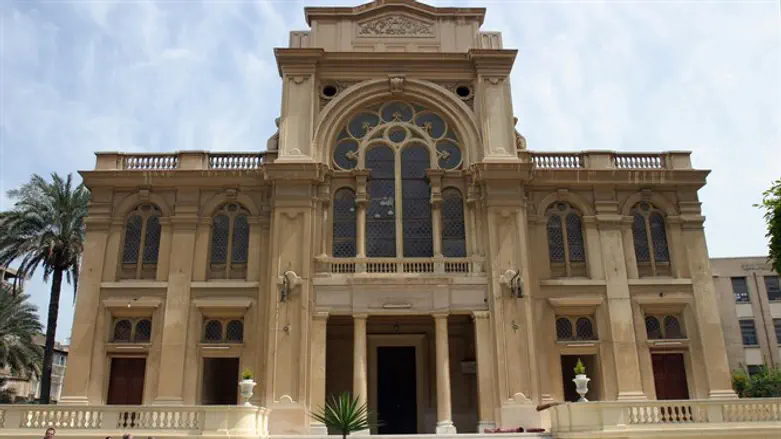 The great synagogue of Alexandria
Uri Lenz/Flash 90
Israel has thanked the Egyptian government for its decision to renovate the ancient synagogue in Alexandria, Army Radio reported on Tuesday.
According to the radio station, the Israeli embassy in Cairo issued a statement saying that Israel appreciates the decision, which is an expression of interest in minorities.
Last week, the Egyptian government announced it approved a $22 million plan to restore the 160-year-old Eliyahu Hanavi Synagogue in Alexandria.
The synagogue was forced to close several months ago after part of its ceiling fell down.
The head of the Islamic and Coptic Monuments Department, al-Saeed Helmy Ezzat, said that the government will pay for the restoration even though Egyptian law requires the community to cover such work.
It is the last active synagogue in Alexandria, which once was home to 50,000 Jews. Estimates today put the number of Jews living in all of Egypt at fewer than 50.
There were between 80,000 and 120,000 Jews in Egypt up until the mid-20th century, but the 1948 War of Independence led to the disintegration of the community, with many leaving Egypt or being forced out under the regime of then-president Gamal Abdel Nasser.