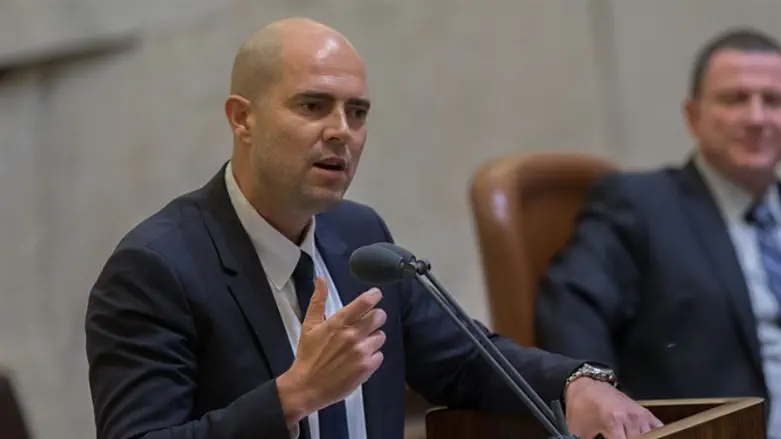 MK Amir Ohana
FLASH90
MK Amir Ohana (Likud), chairman of the Knesset's gun rights lobby, praised an elderly homeowner who shot and killed an Arab burglar who broke into his house late Monday night.
The homeowner, an 82-year old Holocaust survivor from Moshav Beit Yitzhak in central Israel, opened fire at two burglars who had broken into his house, killing one and wounding the other.
Speaking on Tuesday, Ohana praised the homeowner for using his private firearm to protect himself from the intruders.
"This citizen deserves a medal," said Ohana. "He restored his personal security, and that of the members of his household and his entire community."
"Good work, sir. You showed to criminals that their blood is on their own hands and you acted like a hero – going above and beyond what is expected of a citizen."
Ohana cited the case as an example of the importance of legal gun ownership for self-protection.
"What would have happened if he did not have a pistol? What about all those citizens who do not have any way of defending themselves, their families, or their homes?"
"Let us give voice to the citizen who asks for his most basic right: the right to live and the ability to defend himself."
Ohana pledged to work to make it easier for law-abiding citizens to acquire firearms for their personal protection.
"I will nullify the policies that that have been in place for the past few decades which have brought the citizens of Israel to the point where they need to defend themselves with guitars, selfie sticks, umbrellas, and shopping carts," said Ohana, citing a number of objects used in recent years by citizens to neutralize terrorists.