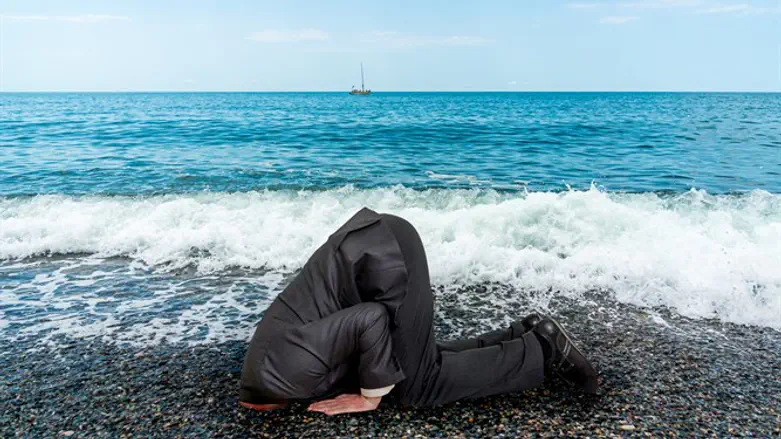 Artist's conception of Swedish Muslim policy
iStock
Hundreds of Swedish residents who went to fight for the Islamic State in Iraq and Syria have now returned to Europe and the Swedish government has given several of them "protected identities" to keep locals from finding out who they are, reported Breitbart.
The vast majority of the returning jihadist fighters keep a very low profile upon returning to Sweden as many have committed terrorist offences while in the Middle East. 27-year-old Walad Ali Yousef is one returnee that the government has given a special status protecting his identity, normally given to people under serious threat, Swedish Expressen reports. The magazine claims to have tracked 150 such ISIS terrorists who have quietly returned to Sweden.
Yousef, originally from the heavily migrant-populated city of Malmo, spoke to the newspaper complaining he had difficulty finding a job. "I am looking for many jobs but can not get one because my pictures are out there," he said.
Yousef joined the Islamic State in 2014, travelling to the ISIS capital of Raqqa in Syria. Formerly a small-time criminal, Yousef sent pictures of himself in Syria posing with Kalashnikov rifles to encourage his friends in Sweden to join the terror group.
39-year-old Bherlin Dequilla Gildo, also from Malmo, is now back in Sweden living under an entirely new identity. In 2012 he posted images of himself posing with dead bodies who he called "Assad's dogs", and participated directly in killings of Syrian regime soldiers.
The remaining 100 or so Swedes still in the Middle East fighting for the Islamic state are assumed to be the most radical. Some fear that as Kurdish troops push further into Raqqa, those Swedes will attempt to return home.
Swedish Minister for Culture and Democracy Alice Bah Kuhnke has suggested that Swedes who left to fight for radical Islamist groups in the Middle East should be welcomed back and helped to integrate into society.
Ms. Kuhnke made the comments Sunday evening on the television program Agenda which is transmitted by the Swedish state broadcaster SVT, Breitbart reported. The program focused on the fact that some 300 Islamic radicals from Sweden had gone to the Middle East to fight for groups like Islamic State and around half of them had returned to Sweden.
"They need to be channeled back into our democratic society," Kuhnke said. The minister added she and the government had no idea how many of the returnees were still radicalised versus how many left because they had become disillusioned with Islamist beliefs.
Terror expert Magnus Ranstorp said, "the really dangerous ones have not come back yet," and added, "The vast majority may not do anything, but they are still a danger to the authorities and it must be managed. It is important for the police to be able to prioritise this area so that they do not become dangerous to society."
While several of those returning are free, many others like Sultan Al-Amin, 31, and Hassan Al-Mandlawi, 33, have been sentenced to life in prison for their crimes committed in the city of Aleppo.
Swedish authorities have been heavily criticized for welcoming Islamic State fighters returning from the Middle East and claiming to be able to integrate them back into Swedish society.
Pamela Geller comments, "This is the very definition of civilizational suicide. These ISIS fighters are part of a group that has vowed to destroy Europe. They should never have been allowed back, and if they had to be, then they should have been immediately jailed. Instead, they're protected. Madness."
The Swedish attitude toward returning jihadists is seen as cowardly by many, as several municipalities have gone above and beyond to cater to returning fighters. In the medieval city of Lund, the government is considering a range of measures including debt forgiveness, driving lessons, and free housing in the name of integrating returning extremists.
Last week, another damning report showed the Swedish government had still been paying many Islamists through the generous Swedish welfare system whilst they were fighting in Iraq and Syria, reported Breitbart.