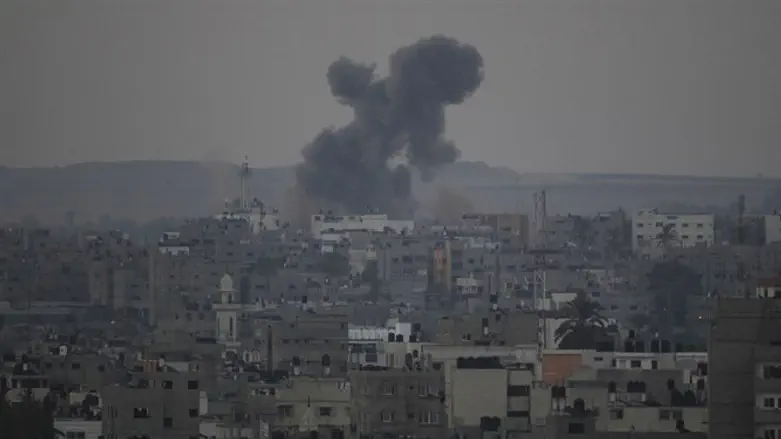 Gaza airstrike (archive)
Reuters
The Israeli Air Force launched airstrikes on two military infrastructures belonging to Hamas in northern and southern Gaza overnight Monday, the IDF Spokesperson's Unit said.
The airstrikes were carried out in response to a rocket attack on the Sha'ar Hanegev Regional Council on Monday evening.
"Since the Hamas terrorist organization is the ruler of Gaza, it is responsible for any attempt to harm the State of Israel," the IDF statement said.
The rocket that was fired towards southern Israel Monday evening exploded in an open area. There were no physical injuries and no damage was reported.
The Red Alert incoming rocket siren did not sound because the rocket was fired at an open area.
Later, a Salafist terrorist group that is affiliated with the Islamic State (ISIS), Aknaf Bait al-Maqdis, claimed the rocket attack.
Gaza-based Salafi groups have claimed responsibility for previous rocket attacks on southern Israel as well.