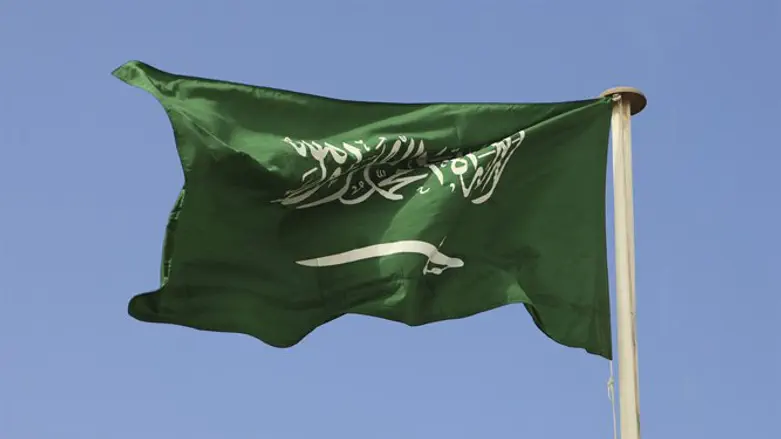 Saudi flag
iStock
Israel and Saudi Arabia are in talks to establish formal economic ties and preliminary agreements could be coming soon, the London-based Times newspaper reported on Saturday.
The newspaper said that Jerusalem and Riyadh are examining the gradual development of relations. In the first stage, the sides were looking into the possibility of allowing Israeli businesses to operate in Saudi Arabia as well as the option of allowing El Al to fly in Saudi airspace.
Officials in Saudi Arabia denied the report, saying that the sources cited in it are American officials, who apparently hope that this will be the next development.
Recently, however, there have been numerous reports of secret contacts between Israel and several Sunni Arab states, with which there are no formal relations.
Such meetings have also taken place in European countries, and one American report claimed that a senior Saudi official recently visited Israel and met senior officials.
It is believed in Jerusalem that the Arab states are at a stage in which they will begin to normalize their relations with Israel - even before any progress has been made with the Palestinian Arabs.
The U.S. administration is building its plan to renew peace talks with the Palestinian Authority (PA) based on an agreement by the Sunni states to begin the first phase of normalization of relations with Israel, as a step that will bring Prime Minister Binyamin Netanyahu to the negotiating table with PA chairman Mahmoud Abbas.
Many of the reports in recent years about cooperation between Israel and Saudi Arabia originated from Iran, Saudi Arabia's regional rival, which claimed that the Israelis and the Saudis had teamed up to sabotage its nuclear program.
Another Iranian report from 2013 claimed that the head of the Saudi intelligence service had met with several senior Israeli security officials, including the head of the Israeli Mossad, in Geneva.
Last year, then-Defense Minister Moshe Ya'alon hinted that there were channels of communication between Israelis and neighboring Sunni Arab countries.
Last month, The Wall Street Journal reported that Gulf States are offering Israel an agreement according to which they will permit Israeli planes to fly over their airspace and will allow direct telephone communication to be established.