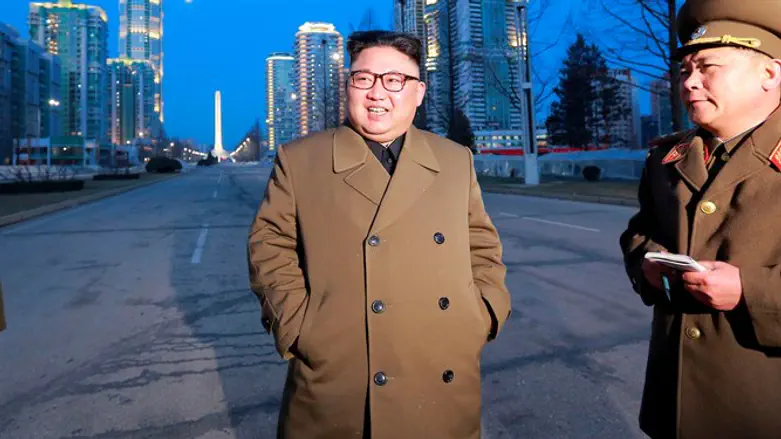 Kim Jong-Un
Reuters
North Korean leader Kim Jong-Un is promising "bigger gifts" to the U.S. following his country's latest ballistic missile test.
Kim personally supervised the test of a ballistic missile controlled by a precision guidance system and ordered the development of more powerful strategic weapons, Reuters reported Monday, citing the North's official KCNA news agency.
He expressed conviction that the country "would make a greater leap forward in this spirit to send a bigger 'gift package' to the Yankees," in retaliation for American military provocation, KCNA said.
"The ballistic rocket flew toward the east sky where the day broke and correctly hit a planned target point... after flying over the middle shooting range," the report said.
South Korea's military earlier said the Scud-type missile travelled eastward for 450 km, and is believed to have fallen into Japan's exclusive economic zone, extending 200 nautical miles from the coast.
The incident came just one day after North Korean state media reported that Kim had overseen a test of a new anti-aircraft weapon system.
Just last week, North Korea test-fired a medium-range ballistic missile, which it claimed was also supervised by Kim.
The West is concerned that North Korea may be on a path to developing an intercontinental ballistic missile (ICBM).
North Korea has declared that it could test-launch an ICBM "at any time" from any location set by its leader Kim Jong Un, though it remains unclear whether any of its recent tests have been of an ICBM.