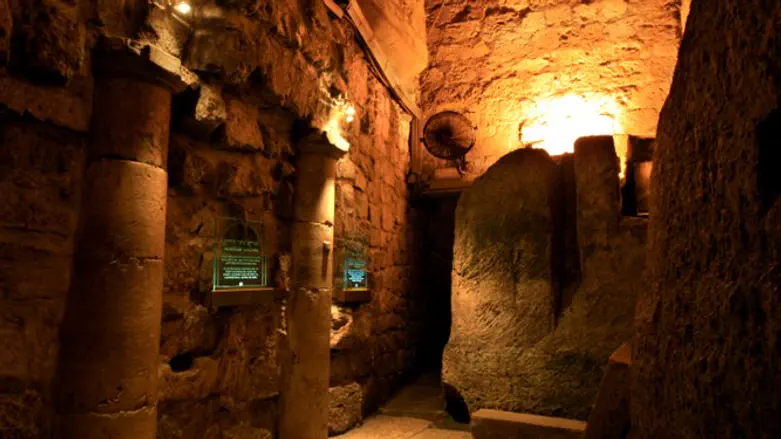 Kotel tunnels
Flash 90
Israel's government on Sunday morning will hold its weekly meeting in the Western Wall tunnels instead of in the Knesset.
The change of location is intended to honor Jerusalem Day, which occurred last week.
Government ministers will speak discuss and approve several projects important for Israel's capital, including two projects intended to make the Western Wall more accessible for wheelchairs.
Currently, the only way to access the Western Wall from within the Old City's Jewish Quarter requires walking down several flights of stairs. This makes the Western Wall extremely difficult to access for disabled citizens, the elderly, and parents with strollers.
The height difference between the Jewish Quarter and the Western Wall? 26 meters.
The first project would involve building an elevator shaft 26 meters deep, as well as a 65-meter long tunnel connecting the elevator with the Kotel Plaza's security checkpoint.
A parallel project, dubbed the "Tourists' Cable Cars" would connect the Old City's Dung Gate with the First Station on Jerusalem's David Remez Street. The cable car project would cost 15 million NIS, and would be included in the Tourism Ministry's 2017-18 budget.
During the Knesset meeting, MK Ayoob Kara (Likud) is expected to be affirmed as Communications Minister.
Kara is currently a minister without a portfolio.