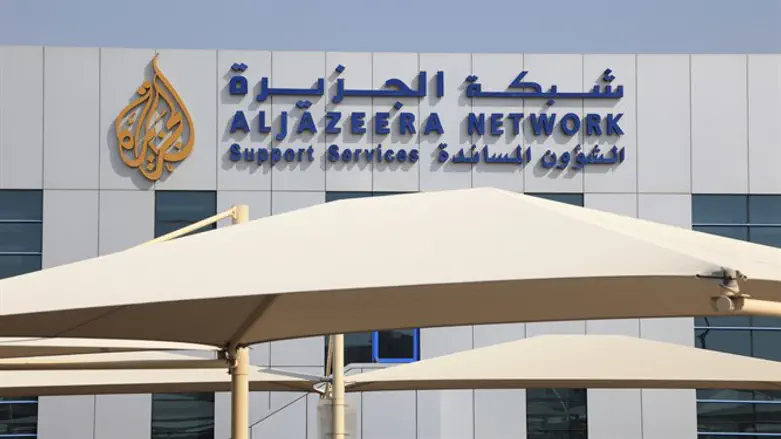 Al Jazeera head offices in Doha, Qatar
Thinkstock
The website of the Qatari-owned Al-Jazeera television network was reportedly blocked on Wednesday in Saudi Arabia, the United Arab Emirates and Egypt.
CNN reported that the website could not be accessed in the UAE and Saudi Arabia. Al-Jazeera confirmed it had been blocked, but gave no further details.
Meanwhile, high-level security sources told Al-Arabiya that 21 news websites "supporting terrorism" and "extremism" in Egypt have been banned, including the site belonging to Al-Jazeera.
The sources added that the websites in question were "spreading lies."
According to CNN, the reason for the Al-Jazeera ban in the UAE and Saudi Arabia was because of comments attributed to the ruler of Qatar in which he described Iran as an "Islamic power" and criticized U.S. President Donald Trump's policy towards Tehran.
Qatar claimed on Tuesday that its Emir had not made the comments attributed to him, saying the website of its official news agency was hacked.
Qatar News Agency's website in English and Arabic could not be accessed on Wednesday.
Media regulators in Saudi Arabia and the UAE did not respond to requests for comments.
As for Egypt, the country has a longstanding feud with Al-Jazeera, which it accuses of backing the outlawed Muslim Brotherhood.
Egypt has accused Al-Jazeera in general, and its Egypt affiliate, Al-Jazeera Mubasher Misr, in particular, of doing Doha's bidding by serving as Islamists' mouthpiece at a time of a ferocious crackdown on their ranks.
The station denies any bias, saying it is simply covering Islamist protests.