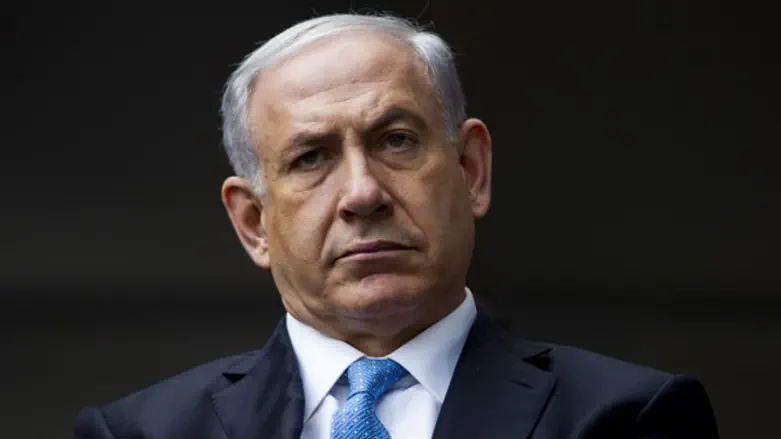 Prime Minister Binyamin Netanyahu
Miriam Alster/Flash90
Israeli Prime Minister Binyamin Netanyahu slammed Jordan's response to Saturday's terror attack.
"It is outrageous to hear the Jordanian government's speaker support the terror attack which occurred today in Jerusalem's Old City," a statement from Netanyahu's office said.
"The security video clearly shows a Jordanian tourist stabbing an Israeli policeman with a knife.
"It's time Jordan stopped playing both sides of the game. Just like Israel condemns terror attacks in Jordan, Jordan must condemn terror attacks in Israel. Terror is terror."
Jordan on Saturday condemned Israel for killing terrorist Muhammed Kasaji, who stabbed an Israeli policeman in Jerusalem's Old City on Saturday afternoon. The policeman was moderately wounded, suffering stab wounds to his upper body.
Jordanian Minister of State Affairs Mohammed al-Momani said it was a "crime" to kill the terrorist, and that Jordan demanded Israel explain the act.Kasaji arrived in Israel as a tourist, but ran unprovoked at an Israeli policeman on Saturday afternoon, drawing his knife and stabbing the policeman in his upper body.