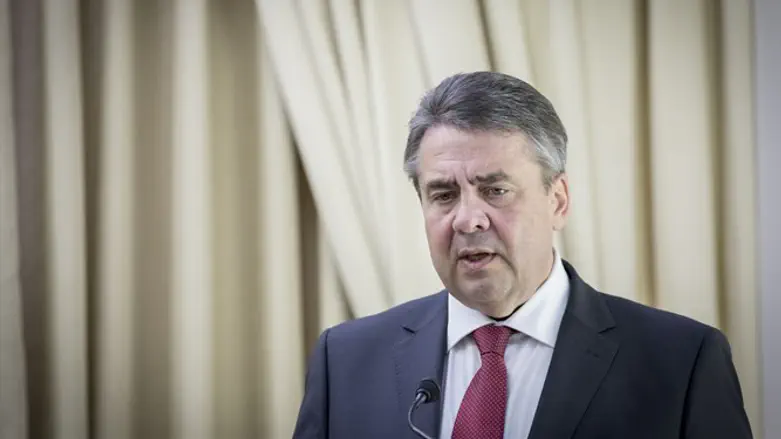 German Foreign Minister Siegmar Gabriel
Yonatan Sindel/Flash90
Journalist Eldad Beck, who studies the complex relations between Germany and Israel and who wrote books on these long-standing ties, states in an interview with Channel 2 that the behavior of German Foreign Minister Siegmar Gabriel was insolent and matches Germany's subversive Israel policy.
Beck says he is "proud that at last the one who stands as the head of our state has shown the Germans that there is a limit; this was extraordinary chutzpah of the German government."
For many years, he says, the German administration has been subverting Israeli sovereignty by supporting organizations that violate it. He also noted that the German foreign minister had chosen his steps well to harm Israel when he chose to meet with members of the Breaking the Silence leftist organization, and if he wanted to conduct himself in a balanced manner, he would meet a broad array of organizations and not choose the radical leftist organization.
In his remarks, Beck repeated twice that he was proud of Prime Minister Netanyahu's conduct with the German foreign minister who has a long history of confrontations with Israel.
Beck rejects the claims that in Germany they did not know Breaking the Silence and other extreme left-wing organizations, since for many years they have been transferring substantial budgets to them and strengthening them.