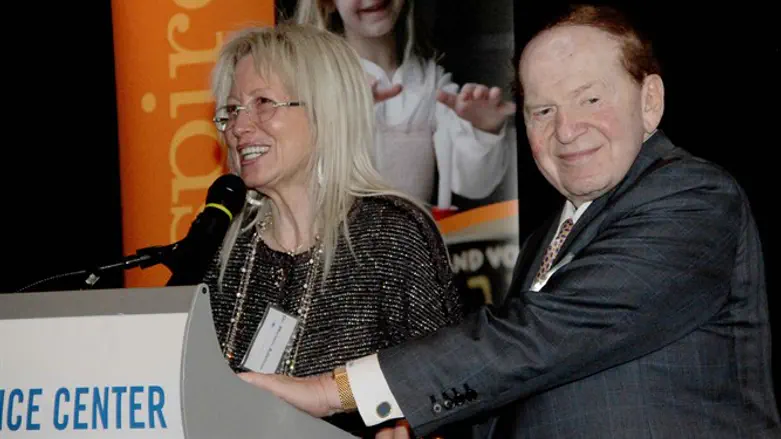 Dr. Miriam and Sheldon Adelson at a Birthright Israel Foundation event
Billie Weiss/Birthright Israel Foundation
American Jewish businessman Sheldon Adelson has recently expressed indignation at President Trump's conduct with respect to his promise to transfer the Israeli embassy to Jerusalem, Politico reported Monday. Edelson, who is considered one of Trump's biggest campaign contributors, reportedly said this to three of his closest associates.
The three also said that Adelson "is despairing of the chaos in the Trump administration," in their words, in relation to the various appointments and general conduct. However, an Adelson spokesman, Andy Abboud, said that "Trump is not angry at all," and that he is satisfied with the conduct so far. "Adelson is waiting patiently for real action on transfer of the embassy," he added.
At the end of last week, a special report was published in the United States revealing the extent of donations to Trump's inauguration. According to the report, Adelson gave Trump five million dollars for the swearing-in ceremony, the largest contribution in US history to a presidential inauguration ceremony.
The 510-page report, submitted to the Federal Election Commission last Tuesday, presented more than 20 checks in the amount of millions of dollars besides the formidable check the tycoon gave to Trump. This is twice the amount raised by Trump's predecessor, Barack Obama, in his swearing-in in 2009.