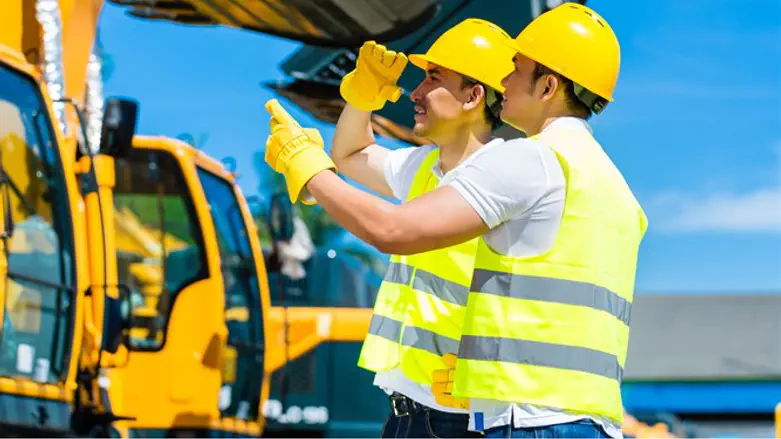 Chinese construction workers
iStock
Israel signed an agreement with China on Sunday to bring in 6,000 Chinese construction workers as the country seeks to address a housing shortage contributing to high property prices.
However, Israeli media reports said Israel had acceded to Chinese demands
that the laborers not work in Judea and Samaria.
Israeli officials did not comment directly on the report, saying only that the two sides had agreed on locations where the laborers would work.
The agreement was signed in Jerusalem by Israeli Housing Minister Yoav Galant and Chinese International Trade Representative and Vice Minister of Commerce Fu Ziying, a spokesman for the minister said.
Prime Minister Binyjamin Netanyahu had reached agreements on broad outlines of the deal during a visit to China last month, the spokesman said.
Growing housing costs have become an important issue in Israel, provoking a wave of protests in 2011.
Labor shortages have exacerbated the problem, and several thousand foreign laborers have already been brought in to increase manpower.