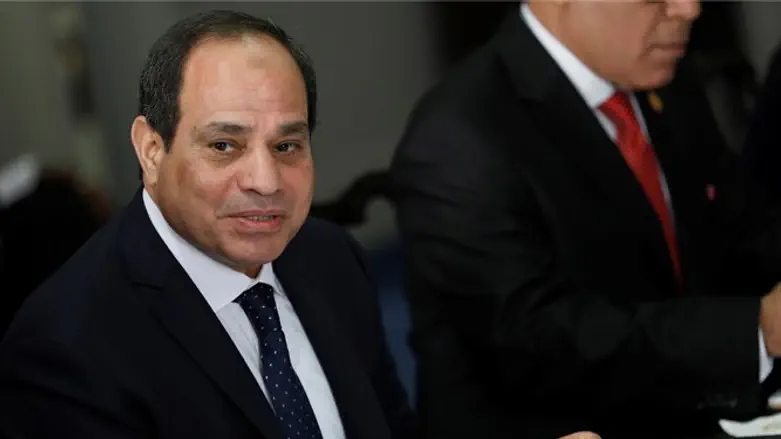 Complicated situation. A-Sisi
Reuters
Dr. Eran Lerman, former Deputy Chief of Israel's National Security Council and a lecturer at the Shalem academic college in Jerusalem, addressed reports regarding the murderous attack this morning in Egypt.
The attack, which occurred near a church during Sunday-morning prayers, claimed the lives of 25 and injured dozens more, according to latest reports.
According to Lerman, "The stability of government in Egypt has been, for a long time now, under tangible threat following a string of murderous attacks perpetrated by radical Islamic operatives against Christian institutions in the country."
"We are talking about activity whose goal is to obtain public support of the basest kind, with the goal of threatening the stability of relations with the Christian minority, something which is prone to lead to significant damage not only to the social fabric of the Country, but also to its economy, " Lerman said.
Lerman continued that "we're talking about a very worrying trend which comes amidst the backdrop of the already-delicate and complicated situation of General A-Sisi, who supported reconciliation with Assad on the eve of recent events in Syria."
"The stability of the Egyptian government is a strategic value of great importance for the State of Israel," Dr. Lerman emphasized. "Therefore, Israel and its partners in the Middle East must push themselves to help Egypt in its important struggle against Islamist terror, and enlist US and international support in order to prevent governmental stability in the Country from being undermined."