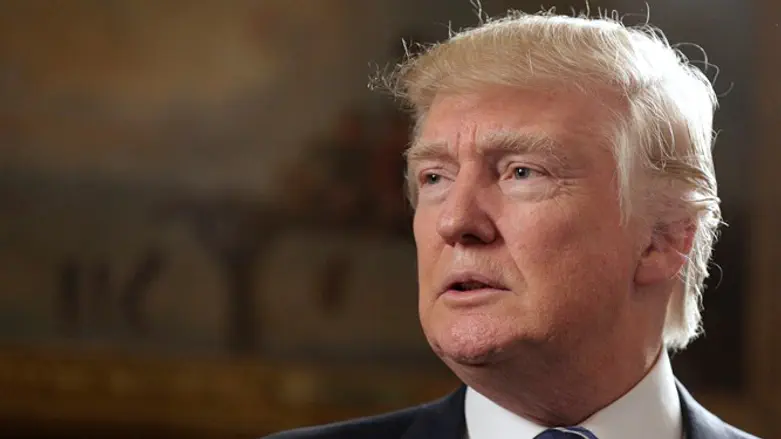 Donald Trump
Reuters
"Although Trump's approach is generally favorable towards Israel, the fact that his administration continues to rely on Obama officials is not to Israel's benefit – and the most blatant example of this is Yael Lempert." So says a diplomatic official who took part in the talks with special Trump envoy Jason Greenblatt.
Haggai Huberman reports that Lempert, very knowledgeable and experienced in Israel-PA relations and equally supportive of the PA position, has made herself available to fill in the gaps of the inexperienced Trump team – and the consequences have not been to Israel's favor.
"This was an important lesson for me," the official told Huberman. "We cannot simply expect that as soon as we present our position, the Trump Administration will go along with us. Lempert knows the details so well that she can manipulate and convince those who know less than her."
A former Clinton official said recently that Lempert tried to downgrade the US-Israel friendship under Obama, and that she is "one of the harshest critics of Israel on the foreign policy far left." Daniel Horowitz wrote on the Conservative Review website that she was "Obama's point person in the White House orchestrating his war against Israel."
Another Obama holdover still serving under Trump is Michael Ratney, who was appointed in February as Deputy Assistant Secretary of State after serving as Special Envoy for Syria. He was the U.S. Consul General in Jerusalem from 2012 to 2015.
Ms. Lempert, whose parents were originally Israeli, accompanied Greenblatt in his recent visit to Israel and the PA. She met with Israeli diplomats, testing options for a change in Israeli policy. On the other hand, she tried to prevent Greenblatt from meeting with Yesha (Judea and Samaria) Council officials, but Prime Minister Netanyahu insisted that the meeting take place.