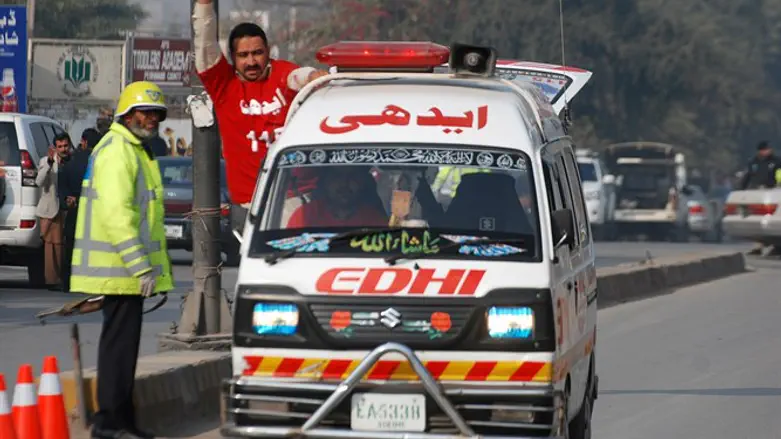 Pakistani ambulance en route to site of massacre
Reuters
At least 20 people were tortured and murdered at a shrine in Pakistan Sunday, Pakistani police reported.
Three other victims are hospitalized in critical condition after the massacre in the Punjab province, reported Liaqat Chattah, deputy police commissioner for Sargodha city, where the attack occurred.
A custodian at the shrine was arrested for the killings, along with four other suspects.
According to police, the custodian and the other suspects drugged and stripped the victims before killing them.
The attackers used clubs and knives. Two women who witnessed the massacre fled the shrine and alerted the police.
A police official stated that the custodian, Abdul Waheed, is mentally unstable.
No terrorist organization has claimed responsibility for the massacre as of press time.