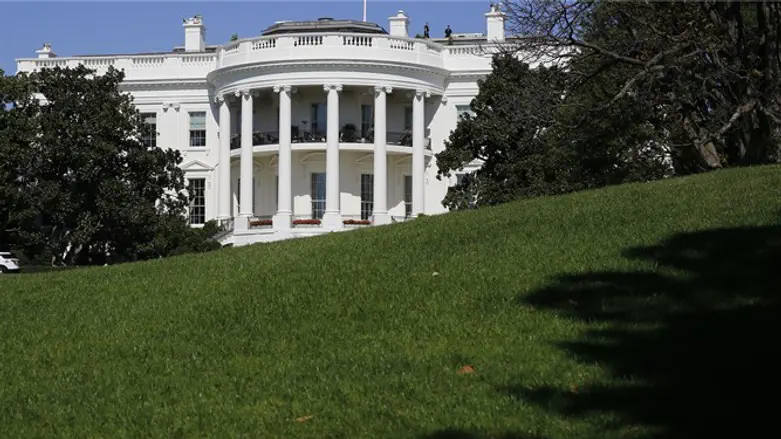 White House
Reuters
The United States on Friday warned Israel against "unrestrained" building in Judea and Samaria, warning such actions could hinder peace.
The statement comes after the government approved a new community in Samaria for residents of Amona who were evicted from their homes.
While President Donald Trump's administration refrained from criticizing the new town, it warned that further construction could undermine peace efforts.
"While the existence of settlements is not in itself an impediment to peace, further unrestrained settlement activity does not help advance peace," a White House official said, according to AFP.
"Going forward... the Israeli government has made clear that Israel's intent is to adopt a policy regarding settlement activity that takes President Trump's concerns into consideration," added the official.
Prime Minister Binyamin Netanyahu has already changed Israeli policy to be in line with Trump's concerns, having announced at Thursday's Cabinet meeting that Israel would reduce construction in Judea and Samaria, limiting it to building inside town lines except for extenuating circumstances.
Earlier on Friday, a spokesman for UN chief Antonio Guterres expressed "disappointment and alarm" at the Israeli announcement.
"The secretary general has consistently stressed that there is no Plan B for Israelis and Palestinians to live together in peace and security. He condemns all unilateral actions that, like the present one, threaten peace and undermine the two-state solution," the spokesman, Stephane Dujarric, said in a statement.
Senior Palestinian Authority official Saeb Erekat blasted the move as well, saying Israel "continues to destroy the prospects of peace."
"Peace is not going to be achieved by tolerating such crimes," he said.
(Arutz Sheva's North American desk is keeping you updated until the start of Shabbat in New York. The time posted automatically on all Arutz Sheva articles, however, is Israeli time.)