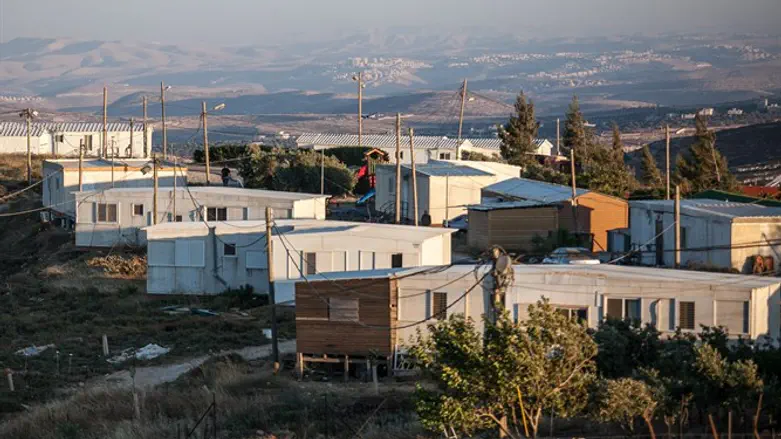 Amona
Flash 90
The Yesha Council, the umbrella organization representing municipal councils across Judea and Samaria, released a statement this morning in light of the Israeli Security Cabinet's approval of a new town for Amona residents - as well as the Prime Minister's decision to significantly limit future building in Judea and Samaria.
"In light of the decisions and despite certain limitations, the understandings reached between Israel and the Trump administration in the US enable continued building in all communities of Judea and Samaria, as well as the establishment of the new community for Amona residents," the statement reads.
"In that case, as well, the true test will be the immediate renewal of building planning and development in all the areas of settlement and the facts on the ground.
"We will stand guard and work with the government of Israel to make sure that this plan does, indeed, come to fruition."
On Thursday night, the Security Cabinet approved the building of a new community in the Shilo Valley for the former residents of Amona.
At the same time, Prime Minister Netanyahu told ministers during the same meeting that, taking the positions of the Trump administration into account, Israel would be limiting new construction in Judea and Samaria "in order to allow for progress in the peace process."