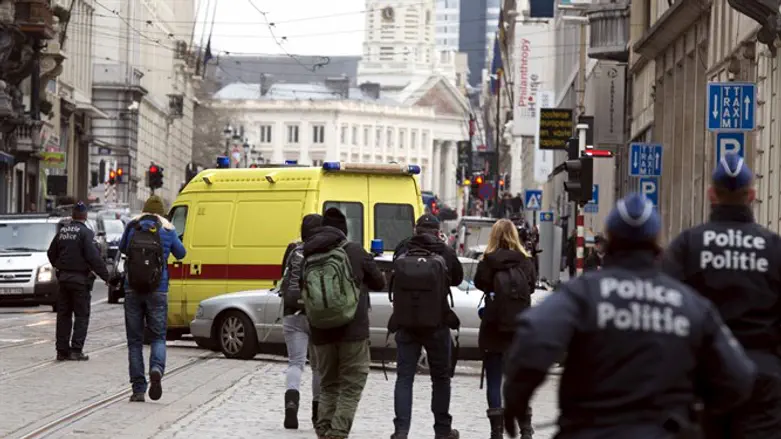 Illustration
Eric Vidal/Reuters
A driver speeding towards a crowded Antwerp shopping area and carrying weapons was arrested by Belgian police on Thursday, on suspicion he planned to attack pedestrians one day after a similar attack in London left three dead.
The suspect, a 39-year old French citizen of North African descent, reportedly drove at high speed towards the De Meir pedestrian mall in the coastal city, narrowly missing pedestrians who were forced to jump out of the way.
"At about 11 a.m. this morning a vehicle entered De Meir at high speed due to which pedestrians had to jump away," a police spokesman said. "The suspect is Mohamed R., born on May 8, 1977, of French nationality and a resident of France."
The suspect was wearing military-style camouflage, the spokesman added.
After Belgian police intercepted the car and arrested the driver, a bomb squad was called in to inspect the car for any possible explosive devices.
Inside the car, authorities found a shotgun, knives, and a gas can carrying a liquid which has yet to be identified.
The apparent attempted terrorist attack comes a day after the one year anniversary of the ISIS bombings in Brussels which killed 32 and wounded more than 300.