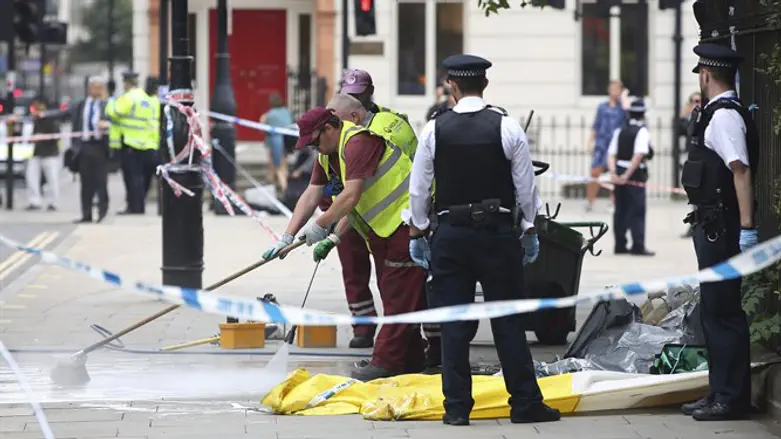 Scene of terror attack in London
REUTERS
The Islamist terror organization ISIS has claimed responsibility for Wednesday's terror attack near the British parliament in London.
The ISIS-affiliated Amaq news agency reported Thursday that the attack was carried out by a member of the terror group.
It is unclear, however, whether ISIS directed the perpetrator of the attack, or merely inspired it. The statement by Amaq merely referred to the terrorist as a "soldier" of ISIS, a term used in the past to include both individuals who had trained with the group and were directed by them, as well as terrorists simply inspired by ISIS.
British Prime Minister Theresa May said the terrorist was born in the UK and had a record of ties with Islamist extremism.
Wednesday's attack, the deadliest in the British capital in 12 years, left 3 people dead and 40 injured. The terrorist, who plowed through a crowd of pedestrians with his car, then stabbed a police officer to death, was eventually shot and killed during the ramapage.