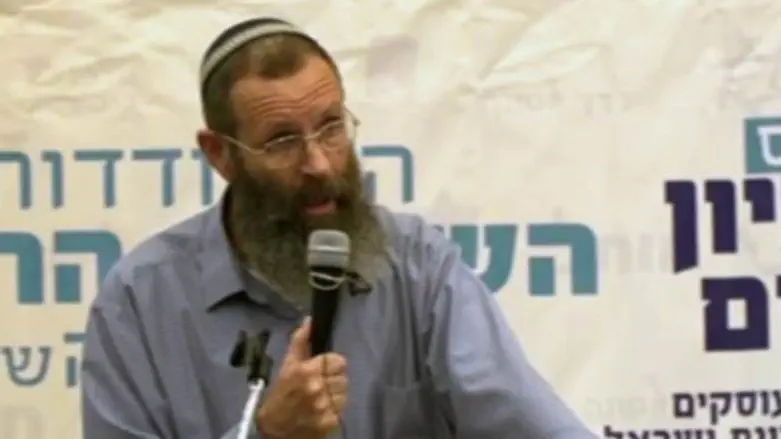 Rabbi Yigal Levinstein
youtube screenshot
The State Prosecutor announced Wednesday that there was no reason to open a criminal investigation against Rabbi Yigal Levinstein. Levinstein, one of the heads of the paramilitary academy in Eli, called LBGT people in a July speech 'deviants' and "strange" people who have "lost the normality of life."
In July, the Free Israel movement appealed to the Attorney-General to open a criminal inquiry against Rabbi Levinstein. The Prosecutor rejected the request, stating that "Rabbi Levinstein did not call for violence against the LGBT community."
The head of the Free Israel movement, Miki Gitzin, said that "unfortunately, after over half a year the Prosecutor agreed to address our case but did not see a possibility that the rabbi's dangerous words could lead to violence in the sectors which he is educating under the guise of freedom of speech.
"I am sorry that the Prosecutor doesn't see a possibility that Levinstein's words constitute incitement and provocation which could lead to acts against Israeli society," added Gitzin.