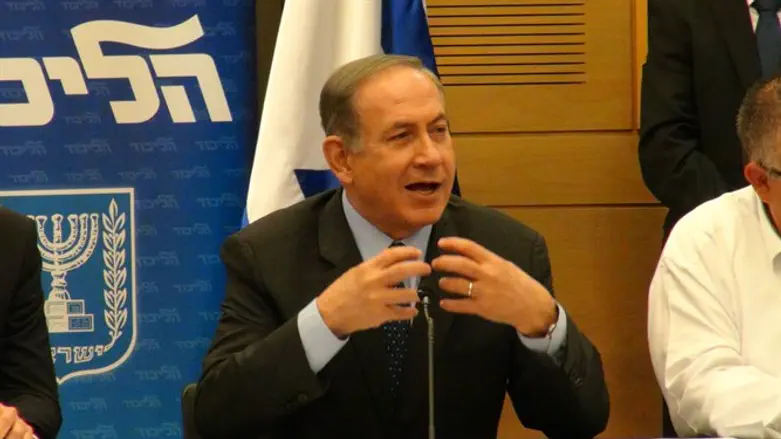 PM Netanyahu
Hezki Baruch
Prime Minister Binyamin Netanyahu opened the Likud faction meeting Monday afternoon by recounting his visits to Australia and Singapore.
"I encountered great sympathy for the State of Israel, and sometimes even admiration. There was sympathy with the leaders and empathy with the citizens. These visits greatly strengthen Israel's position in the world," Netanyahu said.
"Israel is a rising global power. It is connected with all of the great powers in the world. The State of Israel is a country to be courted, and many seek to reach alliances and agreements with it," he added.
"This happens when we stand firm on the rights of the people of Israel," Netanyahu stressed. "The treaties and the agreements we sign from [a position of] strength, not from weakness. Israel is a strong country militarily, technologically, and financially."
The Prime Minister also discussed the State Comptroller report on Operation Protective Edge which is scheduled to be released tomorrow, and rejected its conclusions. "No Cabinet in the history of the state has been more informed. Unlike the State Comptroller, I back the commanders of the IDF, the Shin Bet, and the defense establishment. The soldiers of the IDF fought fiercely and Israel is proud of them."